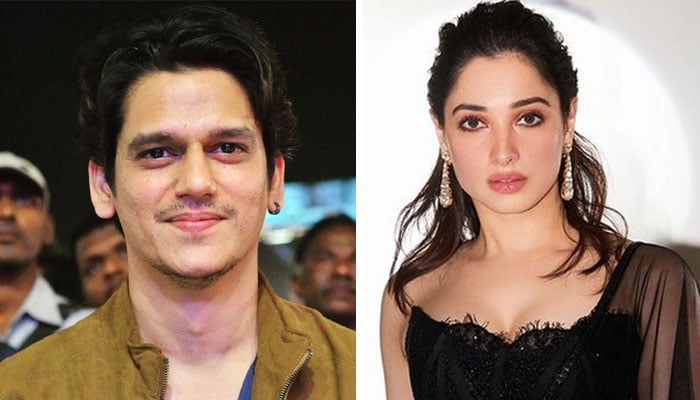 Tamannaah Bhatia and Vijay Varma have been making headlines since the New Years Eve as they both were spotted celebrating it together.
The couple has been spotted together at numerous other events as well which added more fuel to their relationship rumours. The actress has finally broken her silence and spoke up over the matter.
While talking to Hindustantimes, she added: "We have done a film together. Such rumours keep going around. Clarifying all of them is just not necessary. I have nothing more to say about it."
She further went on to say: "I don't know why that happens, but females get married a bunch of times before we actually get married! We get married every Friday, and then hear 'oh you are not married yet!' People are constantly getting me married to all kinds of people- from doctor to businessman! I feel I have already been married too many times, I don't know what will happen when I really get married! Will people be excited anymore. People will think it is another speculation!"
Previously, sources also confirmed that both Tamannaah and Vijay are happy where they are right now and they don't want to take their friendship to a next level so soon. It is in a casual space and not very serious. They clearly enjoy each other's company a lot and that is where it is as of now."
On the work front, Vijay Varma and Tamannaah Bhatia are both reportedly going to feature in Lust Stories 2, reports Indiatoday.