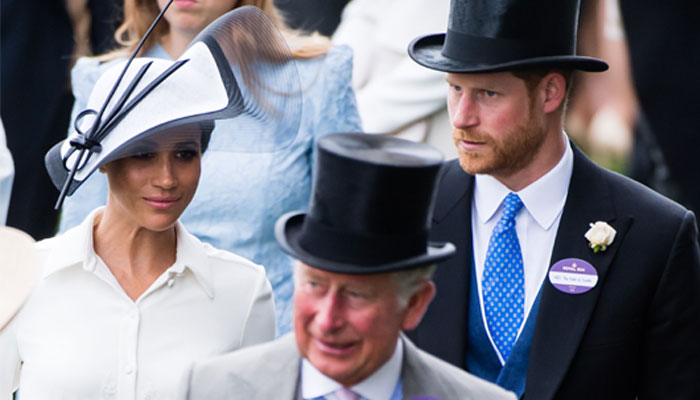 Prince Harry and Meghan Markle have been urged to apologise to King Charles rather than expecting him to apologise to them ahead of the Coronation.
Royal Expert Lee Cohen wrote for Fox News that the only people who should demand an apology are the new monarch, Queen Camilla, Prince William and Kate Middleton.
"The only claim for apology should come from the King, the Queen Consort, and Kate and William," the expert said.
"Harry and Meghan have sought to ruin, but they have failed, and the King and his successors remain popular because they carry on dutifully and never stoop to the Sussexes' level."
Angela Levin, a Royal biographer, expressed her opinion on whether or not the Duke and Duchess of Sussex will attend the upcoming historic event scheduled for May 6th.
She said that the mother-of-two would not come for the coronation as it would be "horrendously embarrassing" for her.
"I don't think that she's got the strength and the courage to come. I think it's quite easy to spur nastiness when you're thousands of miles away, it's quite another when you're absolutely there and you get cold looks and nobody wants to speak to you, apart from discussing the weather," Levin said.
"She's quite gauche when it comes to being with royals and because she doesn't feel she's number one she's awkward about it," she added.
"And, of course, she hasn't had enough experience to feel at ease and confidence because she zoomed off to Canada too soon."