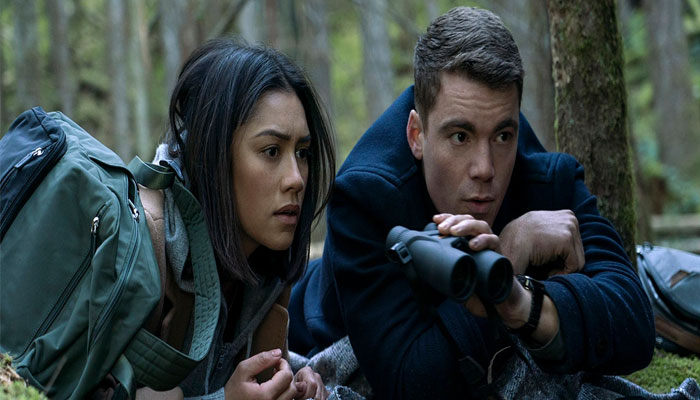 Netflix series The Night Agent's creator Shawn Ryan explained the reason behind the killer's identity being different from the book.
The Night Agent series, which recently debuted on the streaming platform is based on an American author Matthew Quirk's 2019 novel of the same name.
It stars Gabriel Basso as FBI agent Peter Sutherland, who works alongside former cybersecurity CEO Rose Larkin played by Luciane Buchanan, and uncovers a mole that has planted itself in the highest levels of government.
During a recent conversation with Collider, Ryan weighed in on the changes from the original book that were made in the series adaptation, including the identity of the series' killers.
"It did. There were some changes we made to the book. First of all, the book's fantastic, and everyone should go buy the book and read the book. It's a different experience than watching the show. There's a lot that's similar, but there is a lot that's different" he said.
Ryan went further, "and I talked with Matthew Quirk, the novelist, about that. He was great with, "Hey, this is gonna be a different thing," and said, "You do it the way that you need to do it." But the spine and the basic hook and the main characters, in Peter and Rose and Diane Farr, are all lifted pretty exact from the book. And then, we had to flesh out the world in a bigger way. There's a different killer."
The showrunner on the series further revealed "Dale and Ellen, the boyfriend and girlfriend assassins were creations that I had when I was working on my Secret Service idea, that I thought would be better on TV. In the book, it's an older Russian assassin working by himself, and it's a hard thing in TV to know what that character is thinking."
He further continued, "in a book, you can do that with the exposition and tell the audience what the character is thinking, but that doesn't work on TV. And so, I thought it would be more interesting to see these two people who can interact with each other, and you get a better sense of them that way."
"So, it's just on a case by case basis by going, what's in the book? Will that work? If not, what's something that could work? We never want to stray too far from the book. We want it to feel like the same world as the book, but how does this world get bigger and how does it fill out our 10 episodes?" he added.