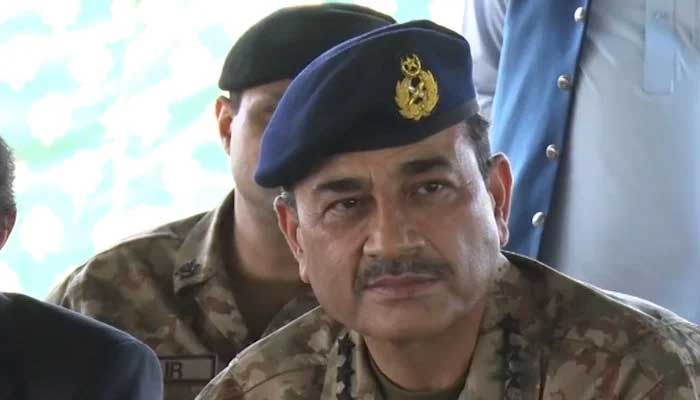 RAWALPINDI: Chief of Army Staff General Syed Asim Munir is currently in China on a four-day official visit, Inter-Services Public Relations (ISPR) said in a brief statement.

"The COAS is on a four-day official visit to China for enhancing bilateral military relations," said the military's media wing without providing any further details.
This is Gen Munir's fourth overseas visit ever since he took command of Pakistan Army. In January, Gen Munir paid an official visit to Saudi Arabia and United Arab Emirates (UAE), in his maiden overseas visit as the army chief.
During his time in Saudi Arabia, the COAS had met Saudi Crown Prince Mohammad bin Salman and "reviewed bilateral relations and the ways of enhancing them."
Later, Gen Munir visited UAE and met President Sheikh Mohamed bin Zayed Al Nahyan and discussed defence and military ties.
The two also discussed ways to strengthen military affairs to serve the common interests of the friendly countries during the meeting, as per the state news agency.
A month later, Gen Munir visited the United Kingdom on a highly important visit on Britain's Ministry of Defence invitation to discuss security-related strategic issues.
After the visit to Britain, Gen Munir again visited UAE and met the president.