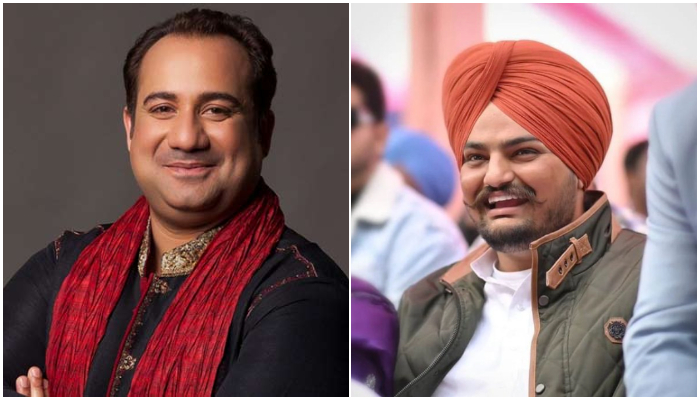 Qawwali maestro Rahat Fateh Ali Khan honored the memory of Indian rapper Siddhu Moose Wala during his live qawwali concert as the first anniversary of the rapper's death approached.
Not only did Sidhu Moose Wala, a Punjabi rapper, have a large following among his fans in India and Canada, but he was also widely popular in Pakistan.
May 9 marks the first death anniversary of the beloved rapper and congressman who was shot dead by a whole group of assailants in Mansa district.
Remembering him on his death anniversary, sufi singer Rahat Fateh Ali Khan dedicated his qawwali Akhian Udeek Diyan to the late rapper during his live concert.
The Same Beef singer was also remembered by his village, Jawahar Ke, where prayers were held by locals with his mother Charan Kaur present.
Fans and fellow congressmen also paid homage to the singer. Congress wrote a special message on Twitter, " UWC (United With Congress) pays tribute to our Congressman, Rockstar, Legend Sidhu Moose Wala on his first death anniversary," adding "You are missed".
One devout fan tweeted, "Remembering the Legend, Sidhu Moose Wala. On his Death Anniversary. His music touched our souls and the lyrics spoke to our hearts. Gone but never forgotten"
The murder of the singer in broad daylight sent shockwaves through the subcontinent. The case still remains unsolved, with Moose Wala's father, Balkaur Singh alleging that the Aam Admi Party-led government in Punjab has failed to ensure justice for his son.