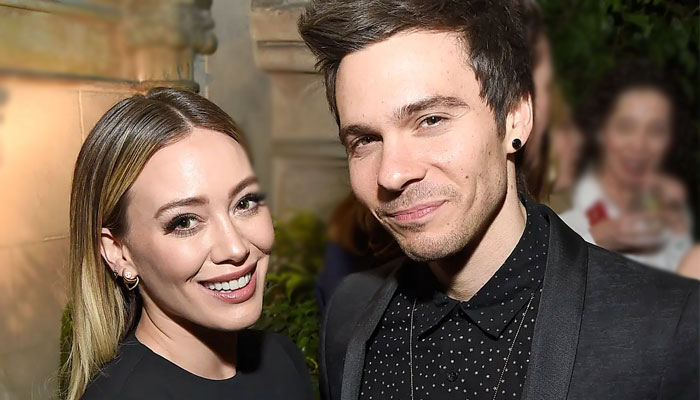 Hilary Duff marked her husband Matthew Koma's birthday with a special tribute as he turned 36 on Friday, June 2nd, 2023.
The Lizzie McGuire alum, 35 posted a series of memories on her Instagram Stories, glimpsing into their fun and endearing relationship they share as they raise three children together.
In the first story, the Younger actress is dressed in a chic pale yellow dress, sat in Koma's lap as he looks lost in thought. In the text, Duff wrote, "This will forever be your vibe at a party.."
The next photo shows, their daughter Banks clinging onto Koma, over which Duff writes, "Always a child dangling," followed by a third one that said, "Always a costume," which shows the dad and daughter posing in Mario and Princess Peach costume.
The How I Met Your Father star welcomed her first child, son Luca Cruz, 11, in 2012, with her then-husband Mike Comrie. Following their split, Duff began dating Koma. The pair got married in 2019 and welcomed daughters Banks Violet, 4, and Mae James, 2, in 2018 and 2021, respectively.
In the fourth image, Koma rests his head on stepson, Luca's shoulder as he naps and in the next one, he poses in a close-up selfie with the Come Clean singer.
The So Yesterday crooner shared a facetime screengrab that shows Koma playing the guitar as Duff and Banks cuddle. And in the next one, Duff gushes over "always handsome" beau.
Then follows a series of heartfelt moments that dad of three is having with his children.
Duff also shared a carousel of adorable family photos with a loving caption for her musician husband.
"Matthew – here are some of my favourite pictures reminding me of all the happiness and exhaustion we plow through together," wrote Duff.
"This family loves you so much - I love you so much - Happy 36 my love, I'm right behind you [double heart emoji] thanks for making me laugh like no other and making sure to be everywhere all at once for us [heart emoji]," she continued. "@matthewkoma my forever leg tangle… just 1 more? Forgive me for my day late post … (I've really taken the pressure off posting lately and it feels so good)"
The former Disney star and the Winnetka Bowling League band leader first met in 2013 but did not start dating until 2017. The couple got married in December 2019 in an intimate wedding ceremony in their backyard.