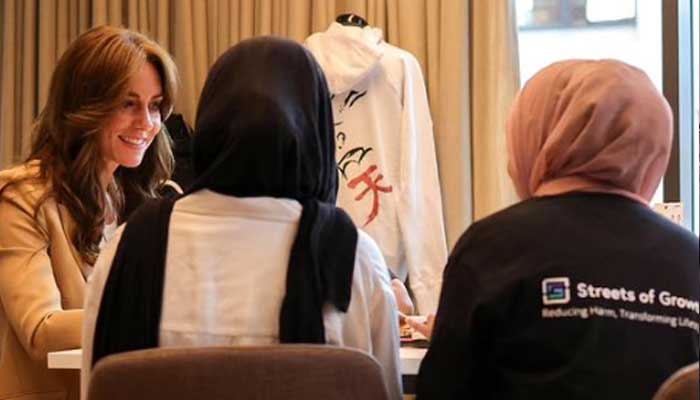 Kate Middleton has stepped up her performance as a senior member of the British royal family after the number of her royal engagements was questioned.
Hours after visiting a military base, the Princess of Wales on Tuesday said she had the pleasure of visiting Streets Of Growth in East London, a game-changing charity that supports young people to transform their lives in the face of adversity.
She said, "It was great to meet some of the young people and communities, and those working with them, to see how they are flourishing under the charity's programs."

She visited the charity as her husband arrived in the US for his Earthshot Prize summit.
A report in July said, Kate's number of royal engagements considerably dropped.
The Princess of Wales' workload was questioned after figures published on Gert's Royal Website revealed she undertook  45 solo engagements this year, along with 40 joint ones with her husband Prince William.
According to the report, Kate took part in a total of 120 engagements in 2019 and she would hardly be able to match that amount this year.
Royal commentator Daniela Elser wrote, "Last year, Monarchy Inc undertook 30 percent fewer engagements than pre-pandemic, the fewest notched up in one year since 1983."
The royal expert also criticised the number of patronages the Prince of Wales has taken on, with Charles having more than 400 when he was the Prince of Wales compared to his son who has 38. 
Prince Harry and Meghan Markle's recent visit to Germany for the Invictus Games seems to have served as a wake-up call for both William and Kate.
The Duke and Duchess of Sussex visited Germany and rubbed shoulders with top military generals and government officials of Germany and the UK as William received backlash for refusing to visit Australia to attend the Women's World Cup Final.