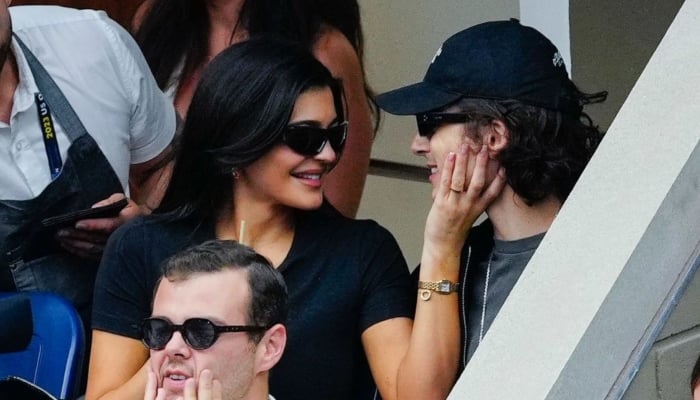 Kylie Jenner is yet to make her relationship official with Timothée Chalamet, but a recent revelation is all the confirmation fans needed.
The 26-year-old model was spotted at Prada's Milan fashion week show where Elle Mexico got a peek of her phone's lock screen which turned out to be a candid close up of her and Timothée's face.
Just a day before, a source confirmed to Entertainment Tonight that Kylie is starting to "feeling secure" in her six-month relationship with Timothée.
The source added: "She [Kylie] feels ready to go public now because she is confident about her romance with Timothée. She feels like she can be herself with him and really likes that."
"They also connect on a deep level," the insider shared more, "Timothée is also a family man and they relate to each other about that. Kylie's friends and family think he is great and love seeing her happy."
TMZ also asked Timothée about Kylie but he ignored all the questions yet still made news for the smile he couldn't hide hearing about the model.