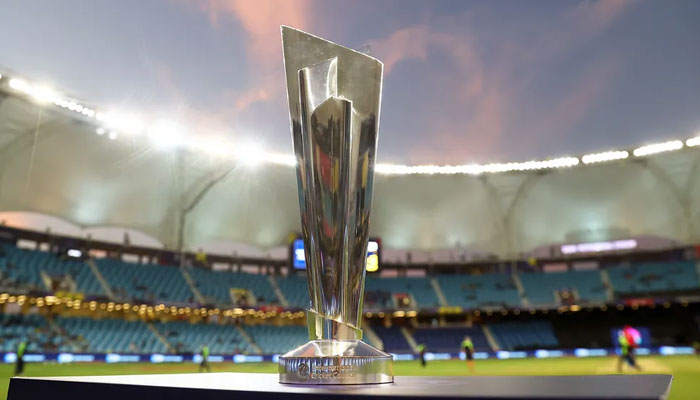 In a groundbreaking move, the International Cricket Council (ICC) has announced that seven Caribbean nations will join forces with the United States to co-host the 2024 T20 World Cup. 
The event is poised to be the most significant in cricket history, marking the first time the United States will host a major cricketing tournament.
Scheduled to take place from June 4 to June 30, the tournament will witness 20 teams competing in 55 matches across ten different venues. 
The geographical expansion, with matches held in three US cities - Dallas, Florida, and New York - and seven Caribbean nations, has earned the event the title of the "biggest" T20 World Cup by ICC chief executive Geoff Allardice.
While the official announcement did not specify the venues for knockout matches, insiders have revealed that Guyana, Barbados, and Trinidad & Tobago are poised to host the Super Eights and the final. 
The Brian Lara Stadium in Tarouba, Trinidad, and Kensington Oval in Barbados are considered frontrunners for the prestigious final.
The selection of these venues was a result of a coordinated effort between the ICC and Cricket West Indies, considering bids submitted by local governments. 
The decision to host the T20 World Cup was viewed as a chance to unlock new commercial and economic opportunities for the Caribbean region.
It's worth noting that three countries, Jamaica, Grenada, and St Kitts and Nevis, did not submit bids and will not be hosting any matches. 
Of the 55 matches scheduled, approximately 39 or 40 will be held in the Caribbean, with the remaining 15 or 16 taking place in the United States.
The historic event marks the third time a men's World Cup will be held in the West Indies, with the previous editions being the 2007 ODI World Cup and the 2010 World T20. 
Cricket West Indies CEO Johnny Grave expressed enthusiasm about the overwhelming response from several countries to host this significant sporting event, stressing its potential for regional economic growth.
The 2024 T20 World Cup initiates a series of eight men's global events in the ICC's commercial cycle from 2024-31. 
The tournament will also feature a different format, with 20 teams divided into four groups during the first round, followed by the Super 8s and knockout stages. 
England, the current T20 world champions, will aim to defend their title in this historic event, adding to the anticipation surrounding this monumental cricketing occasion.
T20 World Cup 2024 Qualified Teams
USA (Hosts)
West Indies (Hosts)
Australia (T20 WC 2022)
England (T20 WC 2022)
India (T20 WC 2022)
Netherlands (T20 WC 2022)
New Zealand (T20 WC 2022)
Pakistan (T20 WC 2022)
South Africa (T20 WC 2022)
Sri Lanka (T20 WC 2022)
Bangladesh (ICC Ranking)
Afghanistan (ICC Ranking)
Ireland (Europe Qualifiers)
Scotland (Europe Qualifiers)
Papua New Guinea (East Asia-Pacific Qualifier)
T20 WC 2024 Venues
Grand Prairie (Dallas)
Broward County (Florida)
Nassau County (New York)
Antigua & Barbuda
Barbados
Dominica
Guyana
Saint Lucia
St Vincent and the Grenadines
Trinidad & Tobago