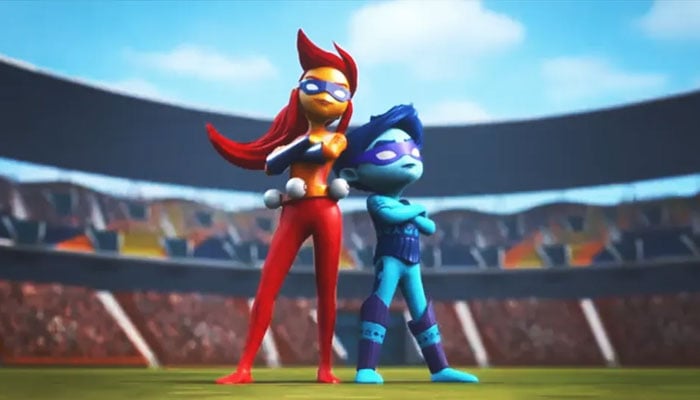 The International Cricket Council (ICC) revealed the names of its mascots for the Men's Cricket World Cup 2023 following a voting by fans across the world.

The two mascots "Blaze" and "Tonk" have been unanimously chosen as the good-luck charms for the showpiece event starting October 5, the ICC said in a press release on Saturday.
The mascot duo will be seen in the World Cup matches around all the venues, engaging and interacting with fans in attendance and adding to the excitement of the tournament.
They will be visible in stadiums, as well as fan parks, amping up the atmosphere.
Earlier unnamed, Blaze and Tonk were unveiled back in August and fans from around the globe were asked to help name them.
"'Blaze' is a female mascot, bowling at rapid pace, leaving batters in sheer awe. She is a fast-bowling sensation due to her pinpoint accuracy, unmatched reflexes, boundless flexibility, and unwavering determination. She is adorned with a belt carrying six power cricket orbs, each meticulously prepared for various game-changing tactics," the ICC defined the tall, red coloured mascot.
Meanwhile, "Tonk" is a male mascot, with icy-cool composure, making him a batting champion.
"His range of shots sizzle and leave the crowds electrified, with finesse and power on display in equal measure. Tonk has an electromagnetic bat and versatile shot repertoire, lighting up the grandest stage."
The World Cup will kick off with a heavyweight clash between England and New Zealand in Ahmedabad on October 5. The matches will be played across 10 venues and will conclude on November 19, culminating in the final clash at the Narendra Modi Stadium in Ahmedabad.