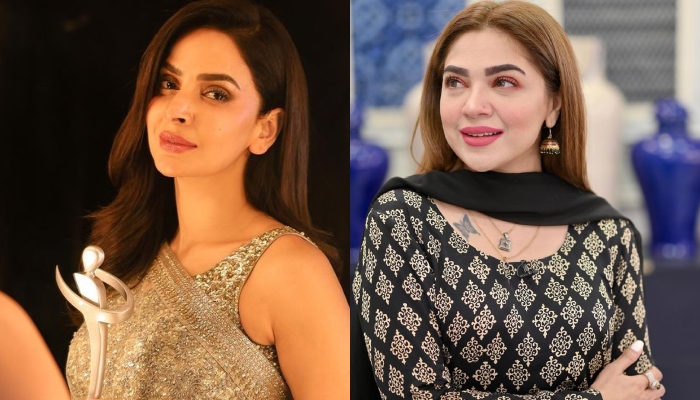 Pakistani model Natasha Ali recently came up with a revelation about an embarrassing situation with one of her colleagues in showbiz, when she mistakenly sent a message to the same person she was talking about to someone else.

Nowadays, there is an option to delete a text when chatting on messaging apps like WhatsApp, Facebook, or Instagram, but things were not the same if we go a few years back.
Speaking to a private TV channel, the "Dolly Ki Ayegi Baraat" actor revealed that once she was messaging actor and model Fiza Ali about ace actor Saba Qamar, she "mistakenly" sent it to the latter instead of the former.
The revelation came in response to a question about whether Natasha had ever texted the wrong person.
The model burst into laughter after hearing the question and told about the embarrassing situation she had put herself in.
"I have done this with Saba Qamar. There was nothing wrong in the message but it happened," Natasha said.
She said that it was long ago when Fiza Ali had shifted to Lahore and she was helping the "Mor Mahal" actor find a house and move in.
Natasha said that during the shifting, Saba, Fiza, Javeria Abbasi and herself used to have a meetup.
"One day when we had to meet, I wanted to message Fiza that 'don't bring Saba now, I'll let you know later', but the message was sent to Saba and she read it," she said.
"I convinced Saba a lot because her mood had got really bad, but now she is fine," the model added.
She said that it was a natural reaction because she too would have gotten offended if someone said the same about her.