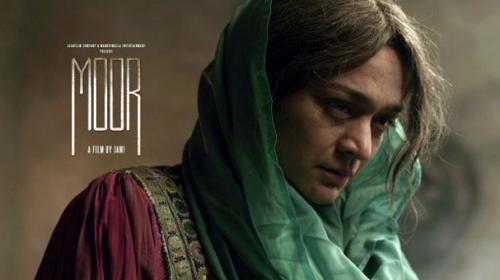 'Moor', a film by writer, director and producer Jamshed Mahmood Raza better known as Jami, has been selected as the official entry from Pakistan on Thursday for Oscar Consideration in the foreign language category.
This is the third time that the country is sending in a film for consideration for the prestigious movie awards. 'Zinda Bhaag' was selected by the Pakistani Academy Selection Committee in 2013 and 'Dukhtar' in 2014.
The film, released under the banner of Geo Films, has won critics' hearts and did a thriving business at the Pakistani box-office. It is based on the decline of railways system in Pakistan.
'Moor', a Pashto word which means mother, follows the tragic story a family pulled apart through corruption and circumstances out of their control. The film is set against the backdrop of the surreal landscapes and roads of Balochistan.
"Moor is a powerful and beautiful cinematic experience, of a family's struggle with good versus evil set in the rugged and stunning landscape of Pakistan," says Maheen Khan about the movie.
Sharmeen Obaid Chinoy, Pakistan's only Academy Award winner, says: "Moor pushes the boundaries of cinema in Pakistan. A visual treat, the film reminds us of the history of a land we too often ignore".