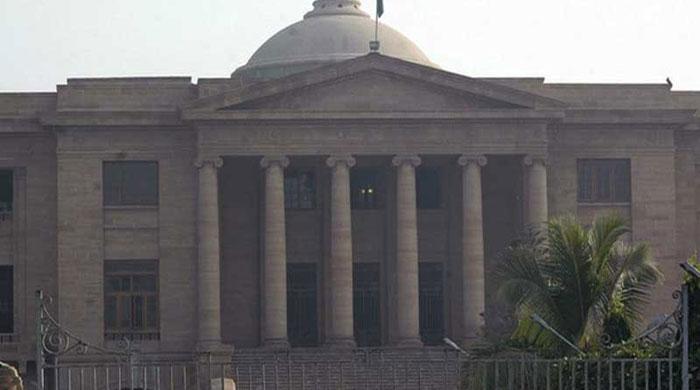 ISLAMABAD: The Judicial Commission of Pakistan has refused to give further extension to three additional judges of the Sindh High Court.
A meeting of the commission under the chairmanship of Chief Justice Anwar Zaheer Jamali was held today (Monday) to consider the names of nine additional judges for confirmation.
Sources told Geo News that the JCP has refused to give further extension in the tenure of Justice Ghulam Qadir Leghari, Justice Anwar Hussain, and Justice Abdul Ghani Soomro.
However, the commission has proposed confirmation of six SHC judges, namely Justice Muhammad Iqbal Mehar, Justice Khadim Hussain Sheikh, Justice Zulfiqar Ahmad Khan, Justice Mehmood Ahmad Khan, Justice Muhammad Karim Khan Agha, and Justice Muhammad Faisal Kamal Alam.
The tenure of the above-mentioned judges is expiring on October 29.
The total strength of judges in the Sindh High Court is 40. However, only 37 judges are working in the court at the moment, including 13 additional judges.  After the removal of three judges, current strength of SHC will be 34 judges.