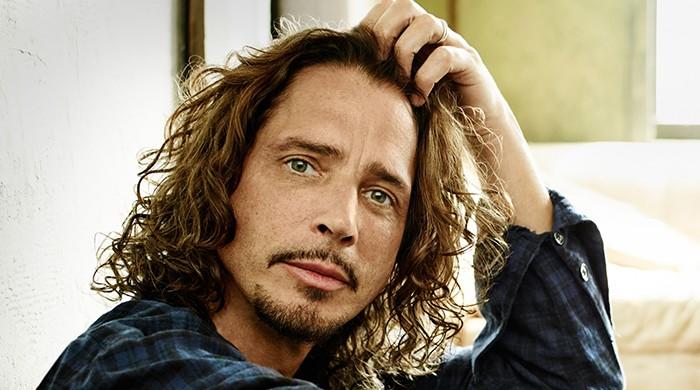 NEW YORK: Chris Cornell, an emblematic grunge rock singer whose sweeping voice masked lifelong struggles with drugs and depression, died after a concert in a possible suicide, police said Thursday. He was 52.

Hours after he played in Detroit with his main band Soundgarden on Wednesday evening, first responders rushed to his room at the MGM Grand hotel after being alerted by his family, a police spokeswoman said.
Cornell was found unresponsive and his death "is being treated as a possible suicide," Officer Jennifer Moreno said.
The Detroit Free Press reported that a band was found around Cornell´s neck.
The rocker´s wife, Vicky Karayiannis Cornell, and the rest of the family "were shocked to learn of his sudden and unexpected passing, and they will be working closely with the medical examiner to determine the cause," the singer´s publicist Brian Bumbery said in a statement.
"They would like to thank his fans for their continuous love and loyalty and ask that their privacy be respected at this time," he said.
Cornell, with little formal training, possessed one of the music world´s most wide-ranging voices which could swing nearly four octaves, moving from a deep baritone to a screechingly high tenor with a chilling vibrato.
With his flowing curly hair and often bare chest, Cornell showed off his vocal skills on Soundgarden hits such as "Black Hole Sun," set to dissonant minor chord progressions on guitar.
The death closes another chapter in grunge, the subgenre that emerged in Seattle in the late 1980s and combined the rough edges of punk rock with a gloomy introspection.
Frontman Kurt Cobain of Nirvana, who towered over the grunge scene, killed himself in 1994 and Stone Temple Pilots singer Scott Weiland died on a tour bus in 2015 from a drug overdose.
Pop legend Elton John said he was "shocked and saddened" by the death of Cornell, calling him "a great singer, songwriter and the loveliest man."
Led Zeppelin guitarist Jimmy Page tweeted: "RIP Chris Cornell. Incredibly Talented. Incredibly Young. Incredibly Missed."
Drug user since 13
Soundgarden had one of the heaviest sounds in grunge with trappings of heavy metal, even though Cornell cited The Beatles, to whom he listened constantly as a child, as his biggest influence.
Cornell, a Seattle native, wrestled with heroin and other drugs as well as depression most of his life, once even calling a metal magazine to confirm a tour cancellation from a payphone at a rehab clinic.
In a 1994 interview with Rolling Stone, Cornell said he had used drugs daily from age 13. He never completed high school and said he barely talked to anyone for two years as a teenager.
He found his outlet in music, first as a drummer and then a singer and guitarist as he joined guitarist Kim Thayil and bassist Hiro Yamamoto to form Soundgarden.
His songs such as "Fell on Black Days" and "The Day I Tried to Live" appeared to touch on his darkness, but Cornell would play down deeper meanings that listeners heard in his lyrics.
Sobriety and creative energy
Besides Soundgarden, Cornell founded the early grunge band Temple of the Dog and also sang with Audioslave -- a supergroup with members of Rage Against the Machine in which Cornell took a leftist political slant.
Cornell had sobered up by the mid-2000s. His final decade marked a resurgence of creative energy, with Cornell reuniting Soundgarden and releasing a series of solo albums.
Showing a new range, he wrote a theme song for the James Bond film "Casino Royale" and covered Michael Jackson´s "Billie Jean."
Asked about his past addictions, Cornell often remarked that drug problems were overlooked among non-famous people.
After Weiland´s death, Cornell told a radio station there was a long history culturally of "not deifying, but glamorising a little bit, ´the dead guy,´ whether it´s a rock star or a famous actor."
Cornell is survived by three children. Two are with his second wife Karayiannis, a Greek music publicist whom the singer met when she was working in Paris.
His last song, "The Promise," was the theme to Christian Bale´s film of the same name about the Armenian genocide, a term rejected by Turkey.
"One promise that always remains / No matter the price," Cornell sings. "A promise to survive, persevere and thrive."