KARACHI: Renowned television and radio artist Qazi Wajid passed away here on Sunday. 

The deceased's family said the 75-year-old veteran actor was admitted to a hospital on Saturday night after his health deteriorated. 
According to Wajid's brother, he had a high fever last night after which he was taken to a hospital. 
Hospital officials said Wajid had pain in his chest and fever and was sent back last night after being administered aid. Wajid was being taken to the hospital after his condition deteriorated today but he passed away en route. 
Wajid's family said his funeral prayers will be held today after Asr prayers at the Eesanagri Graveyard in Karachi. 
Wajid remained a popular face on TV, after joining the industry in 1966 following his 25-year-stint in Radio Pakistan, where he launched his career. He leaves behind his wife, and daughter, Fazila Wajid, who is associated with the entertainment industry as well.
'Big loss for the industry'
Actor and director Javed Sheikh expressed grief at Qazi's death. Talking to Geo News, Sheikh said people like him are rare in the entertainment industry. "It is a big loss for the industry," he said, adding that the two worked together on several projects.
Sheikh informed that two weeks ago he had gone to Riyadh for a show and then performed the Umrah. 
Qazi Abdul Wajid Ansari — 1943-2018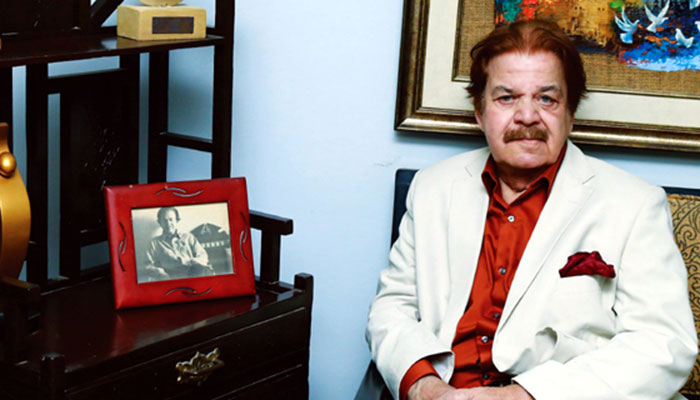 Born in 1943 in Gwalior, India as Qazi Abdul Wajid Ansari, his family, including five siblings – three brothers and two sisters – migrated to Pakistan after partition and settled in Karachi, according to a media report.  
At Radio Pakistan, Wajid performed in Naunihal, a weekly drama for children, as well as Hamid Mian Kay Yahan and  Qazi Ji Waghera Waghera. 
After his stint in radio, Wajid turned towards TV and acted in scores of serials such as Khuda ki Basti, Tanhaaiyan, Unkahi Dhoop Kinaray, Taleem-i-Balighan Cassette Kahaniyan Hawwa Ki Baiti and plays such as Taleem-i-Balighan, Mirza Ghalib Bunder Road, Wadi-i-Kashmir, Lal Qila Say Lalukhet  
He also acted in a play Rishtay or Rastay in 1986, which was a joint project of Pakistani and Chinese governments based on the Silk Route.
The versatile actor received several accolades throughout his career, including the Pride of Performance Award.