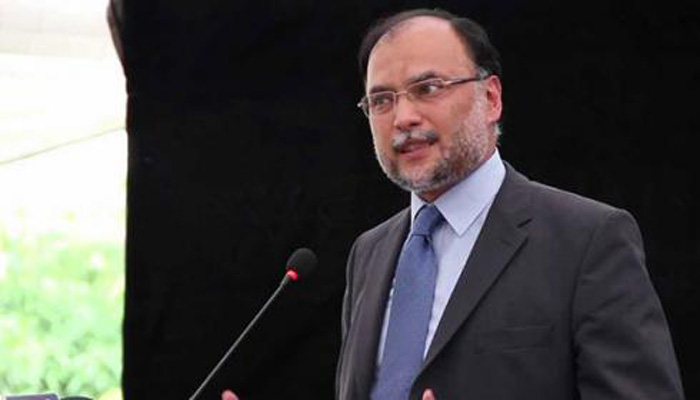 ISLAMABAD: As differences between Chaudhry Nisar and the Pakistan Muslim League-Nawaz (PML-N) continue to grow, Interior Minister Ahsan Iqbal on Wednesday said the former's future role will be decided by the party.
"Issues pertaining to the party are resolved internally and the future of Nisar will also be decided by the PML-N," Iqbal said while addressing the media in Islamabad.
Responding to a question regarding the caretaker government setup, Iqbal said Prime Minister Shahid Khaqan Abbasi has started consultations. Hopeful the "best names would be agreed upon" in the interest of democracy, the interior minister assured, "People who can ensure transparent elections would be chosen".
The interior minister further said that the names of 600 people who were placed on the Exit Control List (ECL) has been sent to the cabinet. "These people were placed on ECL in August 2016," the interior minister added.
On Monday, disgruntled senior leader Chaudhry Nisar said that PML-N has suppressed the right to have a different opinion. The PML-N leader, who has been associated with the party for over three decades, was expressing his opinions during an interview with a private television channel on Monday. Discussing the party's incumbent leadership, the veteran politician said that he would not become part of any decision that makes Maryam Nawaz the party's leader.