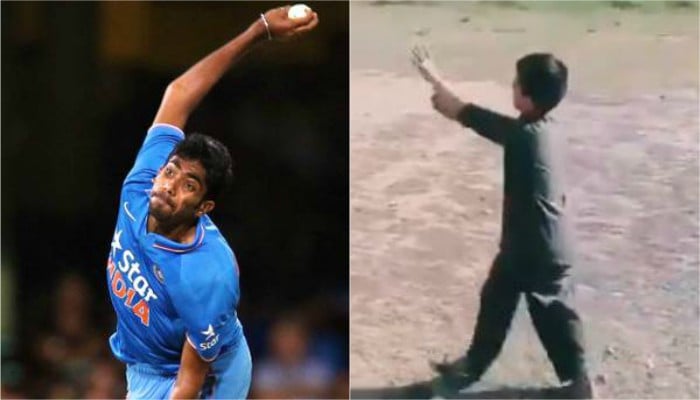 A young boy from Pakistan has been trying to imitate Jasprit Bumrah's bowling action, and the Indian pacer finds it super cute.
Recently, a video started making rounds on the internet showing a five-year-old boy copying Bumrah's tricky bowling style. The video caught the eye of the bowler, who replied on his Twitter that it reminded him of his childhood when he himself used to copy the actions of his cricket heroes.
The video caption said the kid became a fan of Bumrah following his performance at the recently concluded Asia Cup, and has been copying his action ever since. 
"As a kid, I remember how I used to copy the actions of my cricketing heroes. It's a wonderful feeling to see kids copying my action today," Bumrah tweeted back, with a happy emoji and hashtags #childhoodflashbacks #grateful #nostalgia.