Hania Amir clapped back at actor Yasir Hussain after the Karachi Se Lahore actor shamed her for posting about her struggle with skin issues in a post on social media.
During a Q&A session on Instagram, Hussain was asked what his thoughts on Amir's recent post were. "Danedaar," he wrote, tagging her in the post.
Amir then called out Hussain for his offensive comment and said, "Maaf kijiyega mere dost ko. Inko aaj kal inappropriate jokes marne ki adat si hogai hai."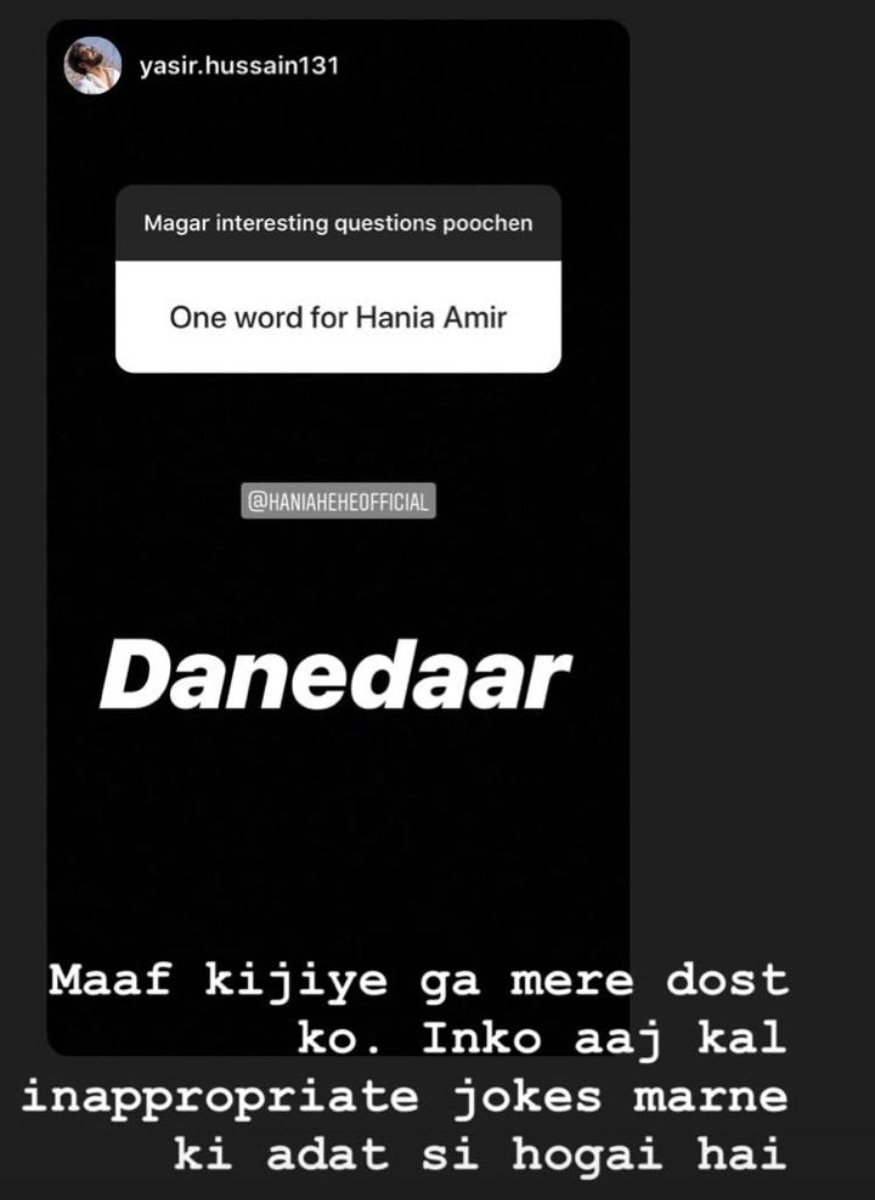 However, Hussain did not stop there and further ridicule the actress and said, "Bus dost keh dia, isi liye likha tha. Joke nahi tha, Acne ko Urdu me dana kehty hain burger."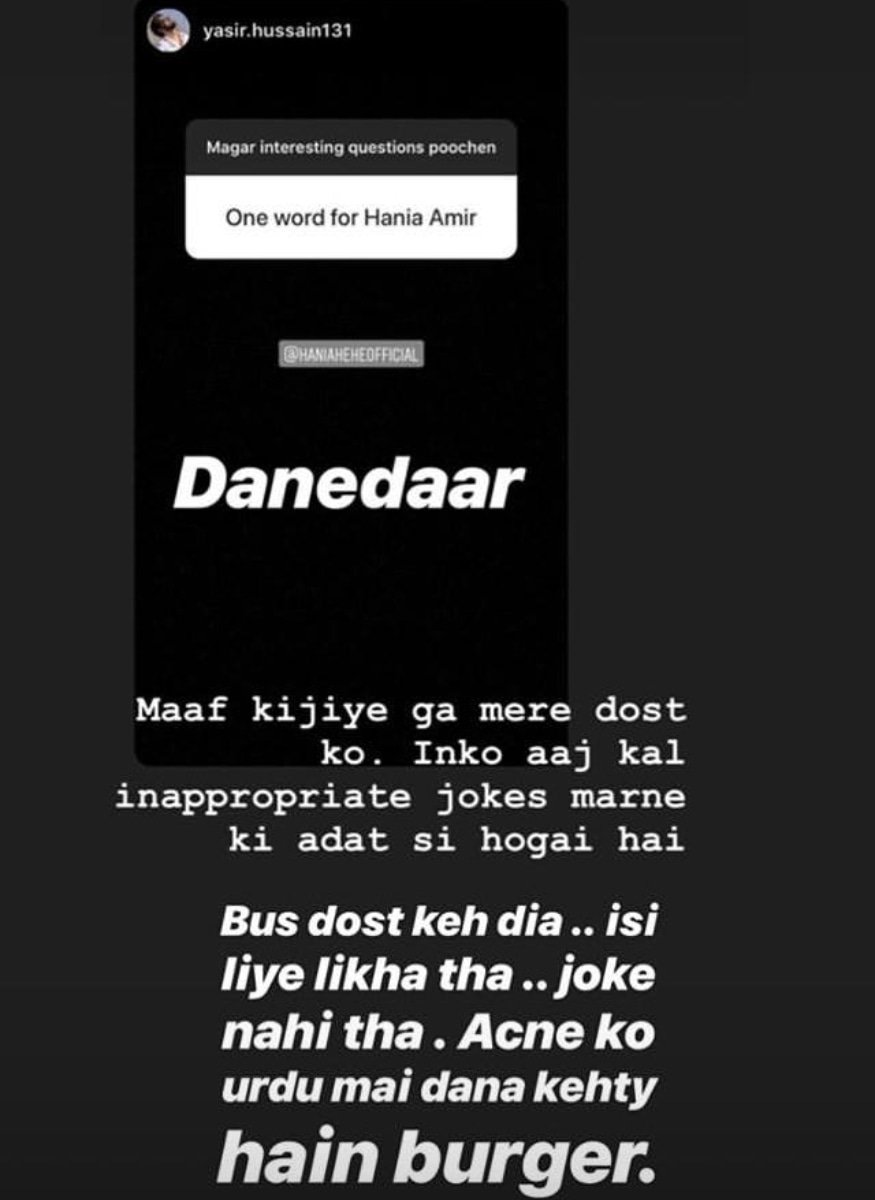 Amir then responded and said how making fun of people's insecurities is wrong on many levels.
"We brush off insecurities and people pointing them out like it's no big deal but knowing it's someone's insecurity and still making fun of it is the worst thing you can do," she posted
"It is wrong on so many levels!" she added.
Amir further said, "It's high time people realise it is not okay to make jokes out of other people's insecurities. It's disgusting and not funny at all. Humour is great but be careful with it. Don't try and act cool about making someone feel bad about what they might consider a flaw. It's disrespectful. Not funny.
Hania concluded, "Degrading is not funny. I'm not laughing. Nobody is."