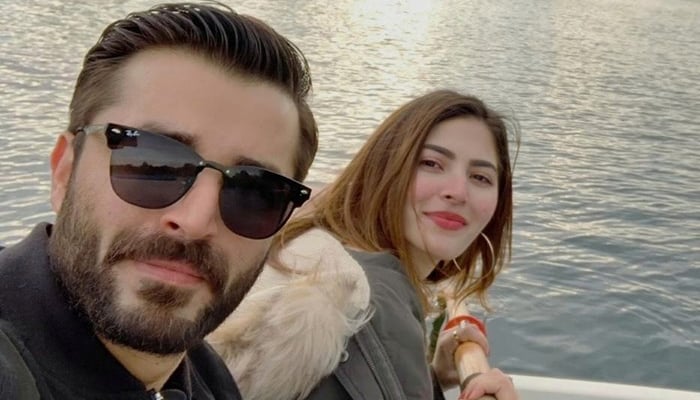 LAHORE: Actor Hamza Ali Abbasi said Wednesday he was tying the knot with fellow actress Naimal Khawar Khan of Anaa fame, confirming the marriage rumours that were circulating on social media.
Taking to Twitter, he said "yup, its true" as then-unconfirmed rumours made rounds on social media over the past 24 hours. "Massive respect to Naimal for being ok with a Ganja me on Nikkah," he added jokingly, referring to his bald head as he performed Hajj earlier this month.

Hamza, however, clarified that he had intended to reveal the good news after August 25, which is when his and Naimal's nikkah would be performed.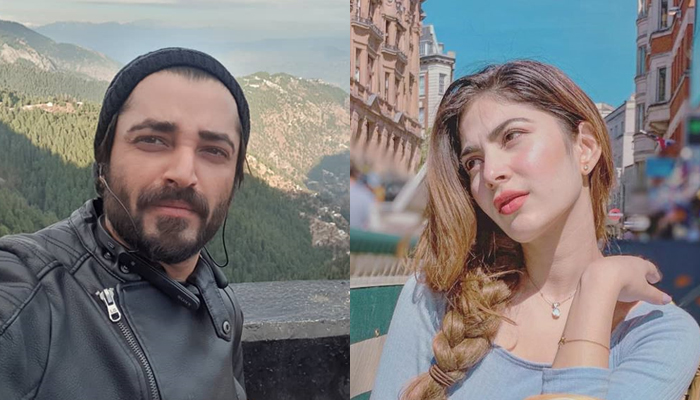 On his Facebook page, on the other hand, he noted he was "deliberately using this public attention" in order "to put a message across". He further wrote: "You look at your life and realise that many things you do that give you pleasure are the same things which cause displeasure to your Lord.
"Then one day, in one specific aspect of your life, Allah gets satisfied with the sincerity of heart & accepts your extremely flawed efforts for him and then HE TAKES OVER!
He noted that "some people get married for themselves because either they fall in love or because their lonely or maybe because of family or to have kids, these are also good reasons" but that his goal was "to please Allah".

He added: "Allah makes a man like me, who could never sustain anything emotional with the opposite gender, could never comprehend the idea of marriage in his head, Allah makes that man go upto his very platonic friend for 2 yrs Naimal and tell her that he doesnt want a relationship (that GF/BF non sense) neither is he claiming to be in love with her but he wants to marry her with the intention of strengthening his very turbulent efforts to walk a path which pleases Allah.

Naimal agreed to marry Hamza, according to the latter's "surprise" and "expresses her joy in walking this path with me & now we cant even breathe without eachother".
Hamza also stated that he and his bride-to-be "are having our small Nikkah on 25th & a small Walima on 26th and then looking forward to a lifetime together in making efforts to please Allah together.
"Pray for us. Thankyou," he added.
Interestingly, Hamza also publicly declined to speak on talk shows about his upcoming marriage. "Grateful for the flood of invites on TV shows to talk abt our "Love Story", but as disappointing as it sounds thr is none.
"We were just frnds for 2 yrs & recently Allah put it in my heart to ask her to marry me for reasons i mentioned and she said yes... Thts the entire story," he said in a tweet.
A graduate of the National College of Arts, Naimal is a newbie in showbiz but already has a film and drama series to her name. She made her silver screen debut in Verna after Shoaib Mansoor discovered her.

She also appeared as a special guest in a local TV channel's late-night comedy show, Mazaaq Raat. In an interview to a media outlet in 2017, she had said: "I wouldn't ever do an item song or something of the sort."
Hamza, however, has starred in major films such as Parwaaz Hai Junoon and Jawani Phir Nahi Ani and would appear in Bilal Lashari's upcoming movie, The Legend of Maula Jatt.