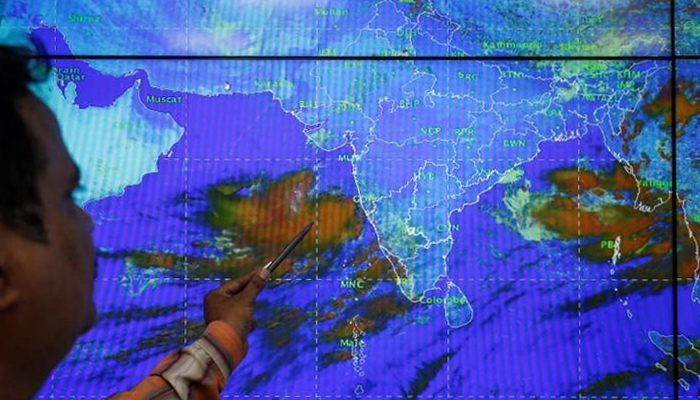 KARACHI: 'Maha' would follow Super Cyclone 'Kyarr' — which was revised Category 4 in terms of intensity earlier today — as Arabian Sea's next cyclone as winds in the northern Indian Ocean calmed down, resulting in another potential storm.

According to the director of the Pakistan Meteorological Department (PMD), Sardar Sarfaraz, another low pressure has developed in the Arabian Sea as winds have turned calmer following Super Cyclone Kyarr, which was at least 370 kilometres away from Karachi as of Tuesday night.
The latest pressure in eastern Arabian Sea was borne out of the track that Super Cyclone 'Kyarr' left behind in the waters, the PMD noted, adding that it was likely to become apparent over the next 24 hours.
If these winds transform into a cyclone after 24 hours, a new cyclone — named 'Maha' by Oman — would gear up to hit Pakistan's coastal areas. On the other hand, should there be a third cyclone this year, Islamabad has suggested it be named 'Bulbul'.