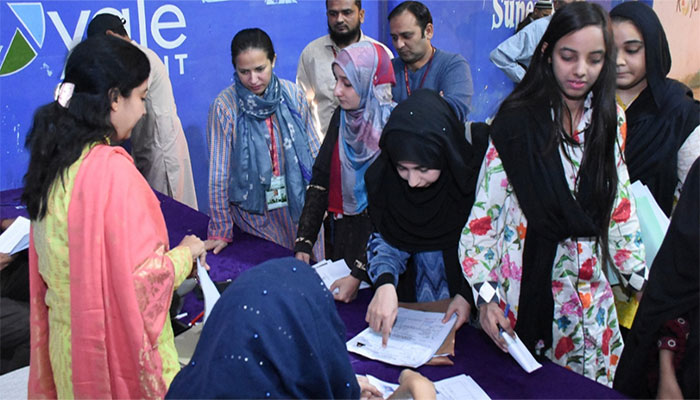 As many as 9,534 students have received admission in various departments of the University of Karachi in the morning (bachelors and masters) programme for the academic session of 2020.

Out of total 9,534 admissions, 1, 633 admissions were granted on entry test based seats while 4,455 admissions were given on open merit seats in various bachelors programmes, whereas 2,258 admissions were received on the open merit seats of masters programme and 317 admissions were obtained through entry test base.
Meanwhile, 525 admissions have been given in Pharm-D (morning and evening) while 201 admissions were granted in BA/LLB five year program and 145 admissions in Visual Studies.
The Karachi University has established 20 special counters in the gymnasium to facilitate the students and their parents. These counters are not only collecting forms and fees but also informing and educating the students and parents about the process of submission of fees and forms.