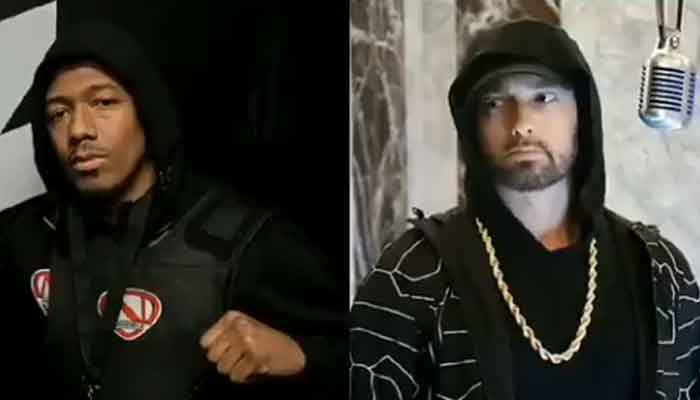 Nick Cannon on Thursday used his Twitter account to inform Eminem that he has won, referring to the war of words that recently erupted between the two American rappers.
"@Eminem I won!!!! This has been fun now back to your regularly scheduled programs," Cannon tweeted while tagging his rival who ignited his feud wit him last week.
Cannon released a couple of back-to back diss songs to settle a score but failed to elicit any response from Eminem, except for a couple of tweets containing some jabs and expletives .
The beef between Cannon and Eminem intensified when the latter dissed Cannon while appearing on Fat Joe and Dre's joint album Family Times.
Eminem attacked Cannon in the song titled "Lord Above", rapping that Cannon is "Whipped" and "neutered" over Carey, a reference to his rival's former wife Mariah Carey.
Adding insult to injury, Eminem resorted to name-dropping in the song. That was enough for Cannon to hit back.
Teaming up with Suge Knight, Hitman Holla, Charlie Clips, and Prince Eazy,Cannon hit back in his song titled  "The Invitation".