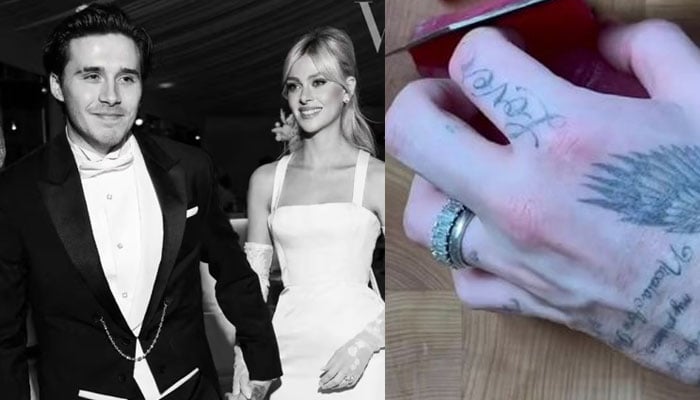 Brooklyn Beckham recently unveiled his huge diamond wedding ring in his latest cooking video after tying the knot with Nicola Peltz in a million-dollar nuptial ceremony held at Miami beach earlier this month.
As the 26–year-old chef returned to his aspiring chef ambition, fans paid no attention to the wedding band or engagement ring.
David and Victoria Beckham's firstborn was slammed for describing a bowl of mayo with rice and vegetable as his 'favourite snack.'
Reacting to the video on Instagram, netizens trolled Brooklyn to know that his 'snack' is actually a 'whole meal' while claiming that he has no skills.
'Snack! So what a full meal looks like [gasp and laughing emojis],' as well as, 'So. Much. Mayo'" one comment read.
Another fan wrote, "Again no cooking skills whatsoever. Please watch some other influencers with a much smaller budget who actually 'chef'.'"
"Imagine all these steps for a 'snack'. If it ain't ready to eat, it ain't a snack," another comment read.