All three matches of the ICC World Cup being played today are extremely critical for Pakistan, as they play their last group match today as their chances of making it to the semi-finals hinge on other matches as well.
On the other side of the world, a large number of Pakistani runners are geared up to run in the world's biggest marathons — New York Marathon and Istanbul Marathon — today, Geo News reported on Sunday.
The New York marathon will feature over 50,000 runners, including several high-ranking Hollywood actors and activists.
Several Pakistani-origin runners from the USA, UK, and Australia are taking part in NYC Marathon which includes Hira Diwan, Faisal Shafi, Huma Rehman, Saad Usmani, Imran Aleem, Aamar Butt, Shariq Samad, Shabab Hussain, Osman Aziz, Mohammad Omer Afzal, Obaid ur Rehman Awan, Muhammad Raza, Prem Kumar, Bilal Ehsan, and Saifullah.
Faisal Shafi and Hira Dewan are participating in their second major marathon in forty days. Shafi previously ran the Berlin Marathon on September 25 in 3 hours, six minutes and seven seconds and qualified for the Boston Marathon 2024.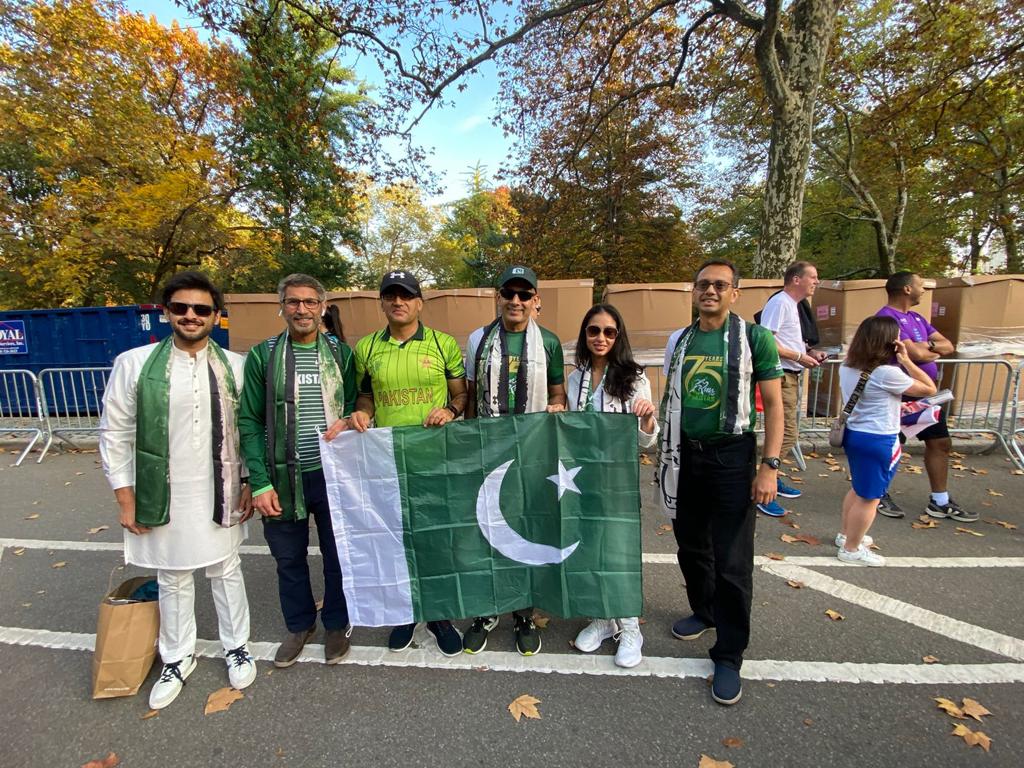 Dewan completed the London Marathon in 3 hours and 54 minutes.
Before the New York Marathon, Pakistani runners, carrying the flags of Pakistan, participated in a parade in Central Park on Friday. The event was broadcast live on US channels.

Meanwhile, Sadiq Shah, Mohammad Sajjad, Umair Hafeez, Rehman Azhar, Affan Baig and Muzamil Niazi will represent Pakistan in the 44th Istanbul Marathon. Sadiq Shah ran the marathon in 2020. He covered 42.20 kilometres in three hours and 42 minutes.