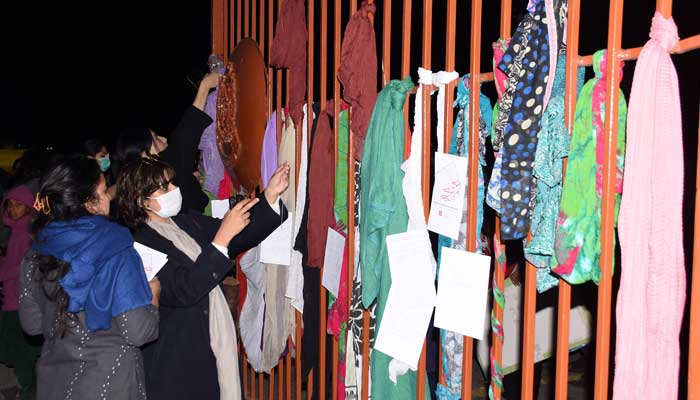 Electronic media watchdog enforces ban with "immediate effect".
Authority to suspend licences in case of non-compliance.
"Licence will be suspended without any show-cause notice."
---
The Pakistan Electronic Media Regulatory Authority (PEMRA) banned TV channels' coverage of the rape incident in Islamabad's F-9 park which took place last Thursday.
The electronic media watchdog issued a notification regarding the ban on coverage of the rape incident citing irresponsible coverage by a "few" channels revealing the victim's identity in the process.
"It has been observed with grave concern that few satellite TV channels are airing reports with regard to a rape incident in F-9 Park Islamabad wherein the identity of the rape victim has been revealed which is in violation of clause 8 of PEMRA Electronic Media (Programmes and Advertisements) Code of Conduct-2015," the notification read.
Using its powers under Section 27 (a) of the PEMRA Ordinance 2002 as amended by PEMRA (Amendment) Act 2007, the media watchdog prohibited the broadcast/rebroadcast of news and reports with regard to the federal capital's park incident with "immediate effect".

The regulatory authority further said that licences of channels that do not comply with its directions will be suspended under Section 30 (3) of PEMRA Ordinance 2002, without any show-cause notice in the public interest along with other enabling provisions of law.
The notification has been issued with the approval of PEMRA Chairman Muhammad Saleem Baig.
Two armed men allegedly raped a girl in F-9 park at gunpoint, police said Saturday, an incident that shocked the nation.
The incident took place Thursday night when two armed men approached the victim at a park in F-9, who was there with her male colleague, according to the first information report (FIR).
The gun-toting aggressors took the two to a nearby thicket at gunpoint and separated them, according to the FIR. The attackers beat the young woman up when she pleaded with them to let her go and even offered them money in exchange for her safety, the FIR reads.
The victim, when she tried to raise her voice, was beaten and threatened by the attackers they would call their "friends" to join them. Her attempts to run away were also foiled by the attackers, the FIR stated.