KARACHI: The Sindh government on Monday announced a two-day public holiday in the province for its Hindu employees on account of Holi.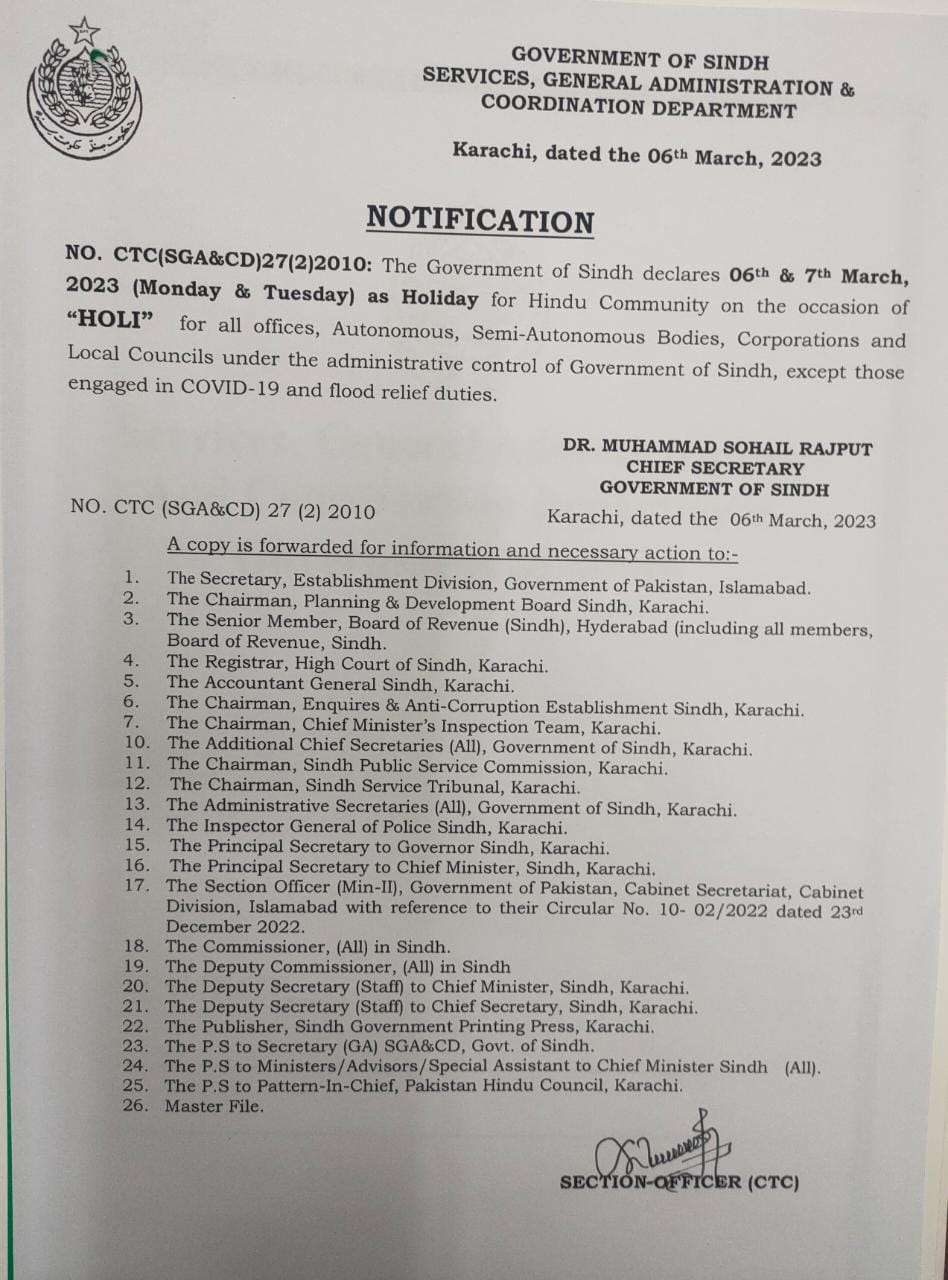 "The Government of Sindh declares 06th and 7th March, 2023 (Monday & Tuesday) as holiday for Hindu Community on the occasion of "HOLI" for all offices, autonomous, semi-autonomous bodies, corporations and local councils under the administrative control of Government of Sindh, except those engaged in COVID-19 and flood relief duties," read the notification issued by the Services, General Administration and Coordination Department today.
Holi, the Hindu spring festival also known as the "festival of colours", is being celebrated by the Hindu community in Pakistan and worldwide with traditional and religious fervour.
The Holi celebrations signal the end of winter and the arrival of spring. Revellers spray coloured powder and water at each other and dance as well as distribute sweets during the celebrations.
They smear "Abeer" or red vermilion powder, besides other coloured powders, and throw water-filled balloons at each other.

The word Holi derives its name from Holika, the sister of an evil king named Hiranyakashipu. Both were defeated in a battle of good versus evil and her burning is celebrated in Hinduism with the festival of Holi.
The Holi festival takes place on the last full moon day of the Hindu lunisolar calendar month.
According to the Hindu calendar, Holi is celebrated on Phalgun Purnima which comes in either the month of February or March.