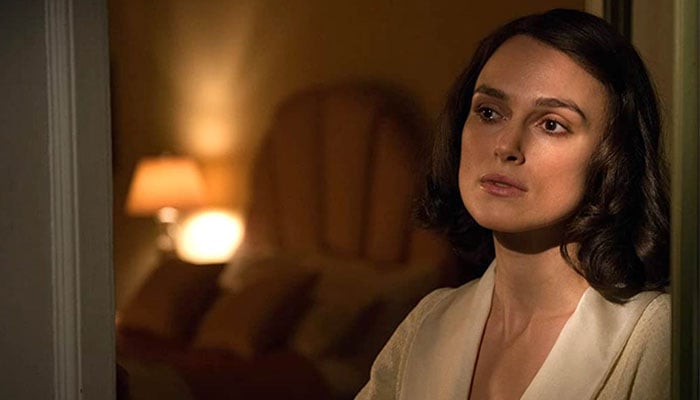 Keira Knightley candidly opened up on playing real-life reporter Loretta McLaughlin in upcoming crime-drama Boston Strangler.
Ahead of the premiere, the Pirates of the Caribbean actress, 37, shared that McLaughlin's work inspired her to play her character on screen.
For the unversed, McLaughlin was the first journalist to connect the murders of the infamous 1960s Boston Strangler killings and break the story.
Knightley said it was "definitely" helpful to have her written bodies of work on hand. "It was a great privilege to learn about and play Loretta McLaughlin. She was an amazing journalist," the Pride and Prejudice actress said.
"I did read a lot of her work, which was very helpful, it's very evocative. It has a definite spirit to it, which was helpful in playing her," Knightley noted.
The Atonement actress also studied McLaughlin's interviews, who used to work at the Boston Record American and passed away in November 2018.
"There was a great one where she was literally talking about the case, which was very helpful. She had a kind of steely determination which I loved," Knightley shared.
Before concluding, Knightley shared that the upcoming film is "based on reality, it's not a documentary," adding that, "there is a point where you go this is also a fiction. So, you know, you have to kind of take it and run with your own ideas as well. And that's always the joy of doing anything like this."
Boston Strangler will release on March 17 on Hulu.