Archie was recently tapped walking the family dog, with Prince Harry, Meghan Markle and sister Lilibet in toe.

The video in question shows the little toddler walking behind his parents, inside a stable.
The video was shared in their Netflix docuseries tilted Harry & Meghan.
The couple's dog Guy also joined in, and was kept on a short leash by the three-year-old.
He had on a dark blue hoodie, light blue jeans and wellies.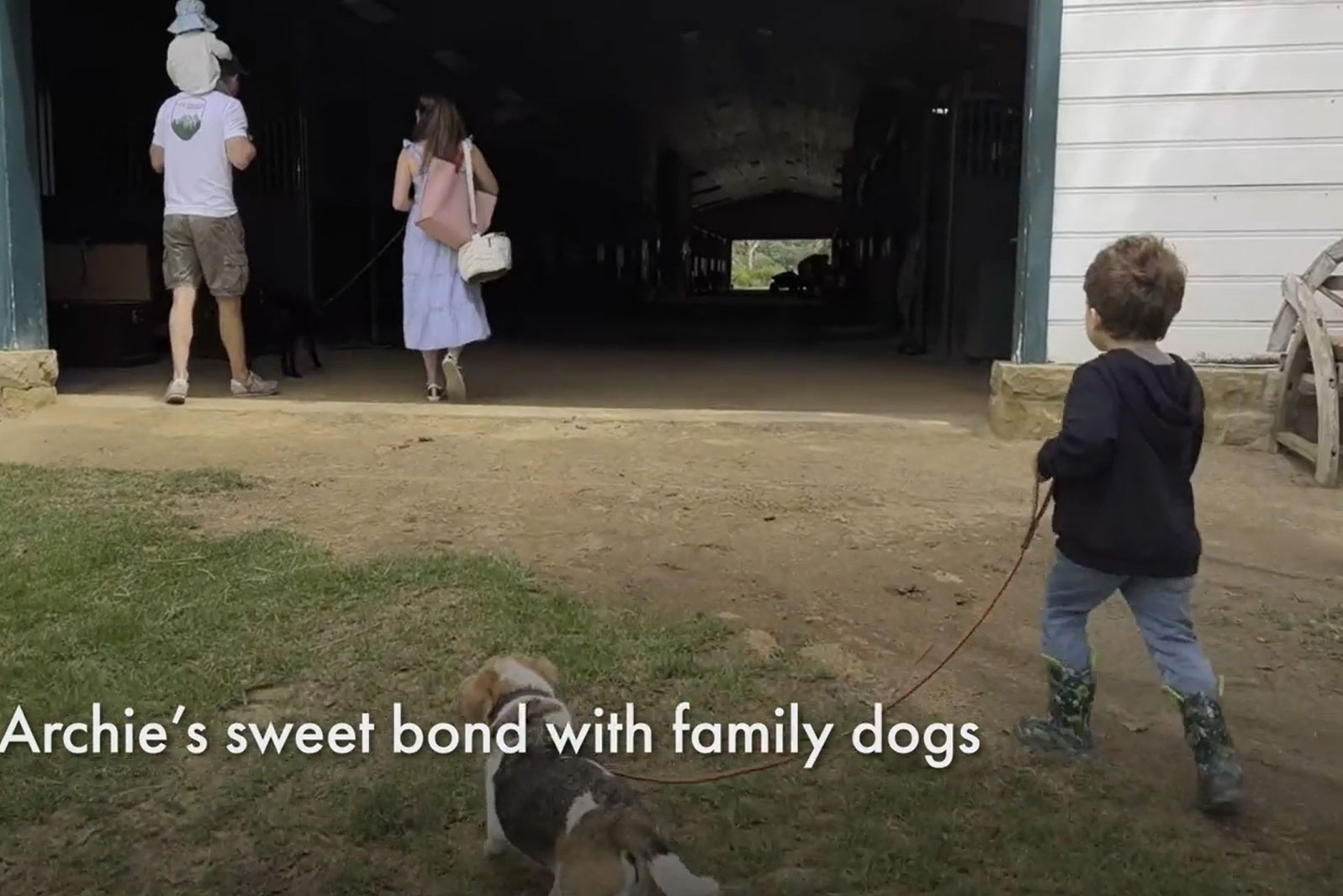 While Archie was walking in of his own accord, Lilibet was sitting atop Harry's shoulders.