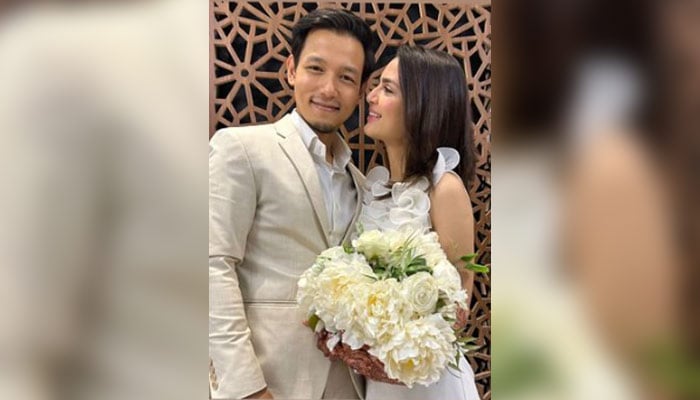 Pakistani actress Madiha Imam, who recently tied the knot with Moji Basar, has refuted the reports claiming that her husband is an Indian producer.
Speaking to Geo.tv, the 32-year-old actress said that her husband is neither a producer nor an Indian filmmaker.
"He was a work acquaintance and then a friend. He's not a producer, not an Indian filmmaker, none of that. I am not sure who spread these rumours but that's incorrect information," said Madiha.
She said that Moji Basar was "just an acquaintance who turned into a friend and now is my husband. That's about it".
A day earlier, Madiha announced that she got married and shared her photos in a wedding dress along with her husband. "Remember us in your prayers as we embark on this new chapter of our lives," she wrote in the caption of the post.
As soon as the news went viral, many social media users started claiming that the actress married an Indian producer/filmmaker.
Madiha is known as one of the best actresses in Pakistan dramas.
She has acted in many TV dramas over the years and won the hearts of her fans with impressive acting skills.
She was born on February 8, 1991, in Karachi and earned widespread recognition for her roles in Heer and Dhaani dramas.