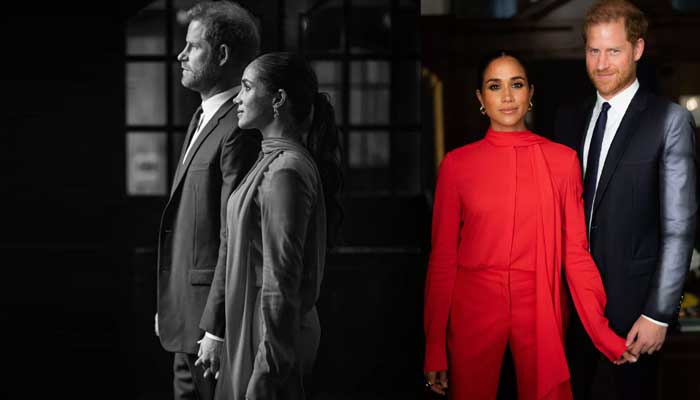 A renowned journalist and author has claimed that Meghan Markle is planning to dump Prince Harry and leave him stranded in America.
The Duchess of Sussex is slowly separating herself from the Duke and is hoping to take full custody of their two children,  Prince Archie and Princess Lilibet, veteran royal biographer Angela Levin has claimed.

Meghan and Harry's relationship has been rumoured to be on the rocks in recent weeks following a number of high-profile incidents, which has led to speculation they would soon split.
The California-based couple did not publicly celebrate or mark their fifth wedding anniversary on May 19, according to the Scottish Daily Express.

Levin, speaking about the couple's relationship on GB News, claimed that their marriage had "disintegrated very badly", adding: "If we look back to that day, we discovered later that Meghan had already planned to leave [the UK} before she actually got married.
She added: "I think she's a careful plotter, and my feeling is that Harry is actually doing something that is negative, that's upsetting, that will make you feel he hasn't succeeded, that is very lowering. And that Meghan is going the other way and going around in gold and going to perhaps get a big part in a film and having a very good new agent."
She continued: "So she is absolutely separating from him. As you said, she hasn't been anywhere where he really needed her. He's got a mental health issue and he needs somebody there to prop him up.
"Anyone would actually, but she keeps away. So he's doing all the nasty stuff, and she's sailing on ahead. And I think that's the beginning of the end of it for him because she's planning.
"In my opinion, here is what she is doing, she was making sure that he's in a hopeless situation so that she can get the children and he's completely isolated from his family and friends."