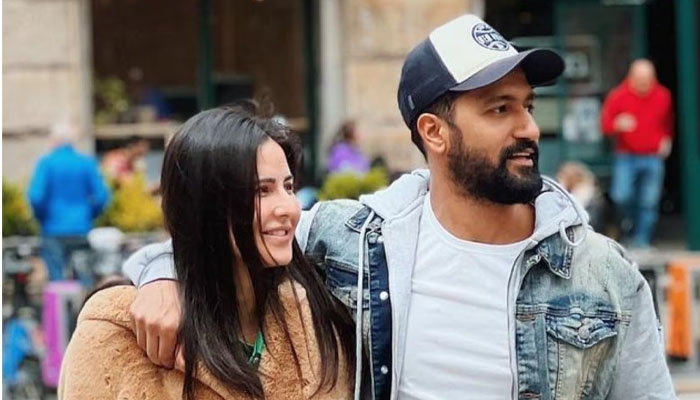 Vicky Kaushal recently recalled that Katrina Kaif once learned a Punjabi song as a loving gesture toward him but hilariously picked the wrong song.
In a new revelation, the Zara Hatke Zara Bachke actor recalled that his adoring wife Katrina once sang him a Punjabi song as a gesture of love. To his amusement, she had picked the opposite of a romantic song and didn't know what the words meant.
He told her, "I'll feel the romance in it but don't sing it somewhere else." He also revealed what the lines from the song meant, "mere se panga loge, toh main goli maar dunga (If you cross me, I'll shoot you)."
The actor, now 35, shared that Katrina has learnt some phrases from his mother-tongue. He said "Ask her 'Ki haal chaal'? (How are you?) You will get, 'Vadhiya hai' (I'm fine)".
The duo are one of the most talked-about and beloved couples of Bollywood and Kaushal has previously talked about the understanding between them as partners, saying, "I think we connect on a human level more than anything else. Emotions are universal, so when you find that person when you feel that you can genuinely be your true self, then nothing else matters."
Meanwhile, Kaushal's new rom-com Zara Hatke Zara Bachke is now in cinemas and he will next be seen in Sam Bahadur, a movie about India's first Field Marshal.