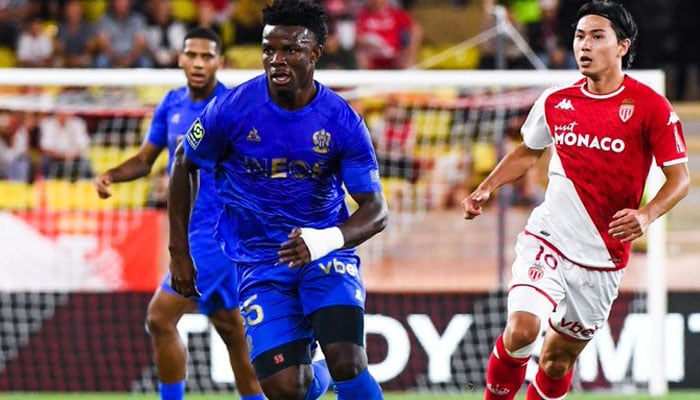 Jeremie Boga emerged as the hero for Nice, delivering a stunning 90th-minute goal that clinched a crucial 1-0 win against Monaco in a nail-biting encounter between two formidable teams. 
The victory lifted Nice to the top of the Ligue 1 standings, asserting their dominance in the league.

The game was tightly contested, with both teams displaying defensive capabilities and limiting scoring opportunities. However, it was Boga who stole the spotlight in the dying minutes of the match. 
Displaying remarkable skill and determination, the Ivorian forward maneuvered past Monaco's defenders and struck a precise low shot that found the back of the net, securing the win for Nice.
Early in the match, Monaco had the chance to take the lead, but Folarin Balogun's penalty attempt in the 11th minute was expertly saved by Nice's goalkeeper Marcin Bulka. 
Balogun's misfortune continued as he missed another penalty in the 55th minute, further frustrating Monaco's efforts.
Following this significant victory, Nice now stand at the top of the Ligue 1 table with 12 points, edging past Monaco. Stade Brestois, currently at 10 points, has an opportunity to claim the leading position if they secure a victory against Olympique Lyonnais on Saturday.
Looking ahead, Monaco are set to host Olympique de Marseille, while Nice will face off against Stade Brestois in the upcoming week. 
The win not only showcased Nice's strength and determination but also highlighted Jeremie Boga's pivotal role in securing a late victory that could shape their journey in Ligue 1.