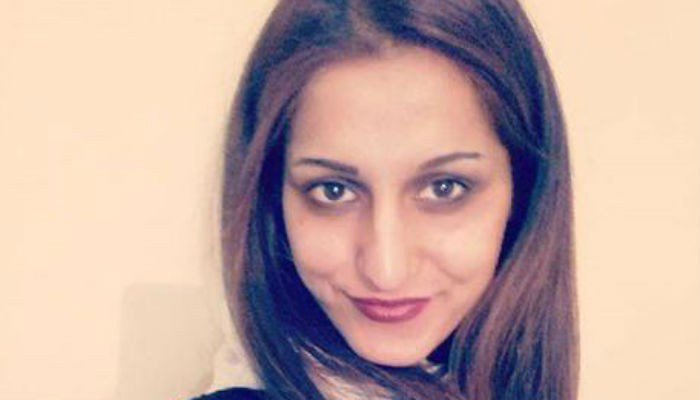 ISLAMABAD: Two more suspects were taken into custody by law enforcement authorities on Monday from New Islamabad Airport for their alleged involvement in Sana Cheema murder, informed airport sources.

Cheema, 26, was allegedly killed for honour by her father, brother, and uncle in Jhelum. 
According to local police officials, the woman's family had termed her death as an 'accident' and buried the body in West Mangowal area of District Gujrat on April 18 but investigations confirmed that she was murdered.
Ijaz Khizar and Faraz Khizar were apprehended by the Federal Investigative Agency (FIA), as they attempted to flee to Istanbul. 
Sources have informed that FIA has contacted Jhelum Police for handing over the suspects.
Police maintain that the girl's father, identified as Ghulam Mustafa wanted to marry her off to his relative. The deceased, however, wanted to marry a man of her own choice in Italy. 
The father took on board his son, Adnan Mustafa, and brother, Mazhar Iqbal, and hatched a plan to kill her.
The grave-digger who buried Sana's body reportedly said the relatives of the deceased were in a hurry to bury her as they brought two laborers with them to expedite burial.
The Italian foreign ministry remarked that it has followed the case, adding that it is determined to reach to the bottom of the case. 
The Italian ministry also it was willing to cooperate with Pakistani authorities over the issue. The Pakistani community in Italy has registered a strong protest over the incident.