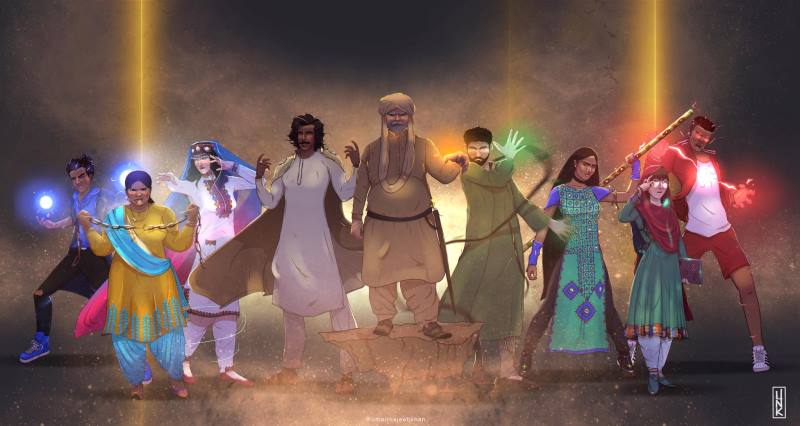 Move over Avengers — Pakistan now has its own set of mighty heroes ready to take on evil.
Meet Umair Najeeb Khan, a visual artist from Karachi who is the creator of Paak Legion, a Pakistani superhero comic book that is breaking stereotypes as it highlights modern life in Pakistan, blending the old and the new. 
"I have always been a superhero fan and have done plenty of fan art over the years," Khan tells Geo.tv. "I recently started to incorporate more and more of our culture and local material into my art, and this is where the idea of Paak Legion came into being."

"One day, I was sitting and writing a character — a female warrior hailing from Sindh — and the next thing I knew I had 12 characters at hand!, he recalls.
For Khan, coming up with local superheroes was important because local characters offered him a diverse palette. 
"We have grown up seeing Superman and Batman, and now Iron Man and Captain America. We know them by their names, but these characters are foreign to us. We may understand their values and enjoy the content, but they are not 100 per cent relatable to us," he says.
"Our kids should grow up looking up to characters that reflect our culture and heritage," he adds.
Paak Legion tells the story of 12 characters from 12 different parts of Pakistan, each with unique superpowers, stories, struggles and enemies.

"For each character, I researched that specific part of the country [where they hailed from] as well as their culture. For the sake of authenticity, I also spoke to people from those regions [to get a feel for the characters] while I was conceptualising the heroes," he adds.
Take, for example, Samaa — a child born with the ability to manipulate the wind. She is an engineer, who hails from Balochistan, burdened by the expectations of her people.
Then you have Afsoon, who has been named by natives as the 'Protector of the Mountains'. A local legend, Afsoon has existed in many different forms over centuries. After being gone for years, she has resurfaced to take down her arch-rival one more time.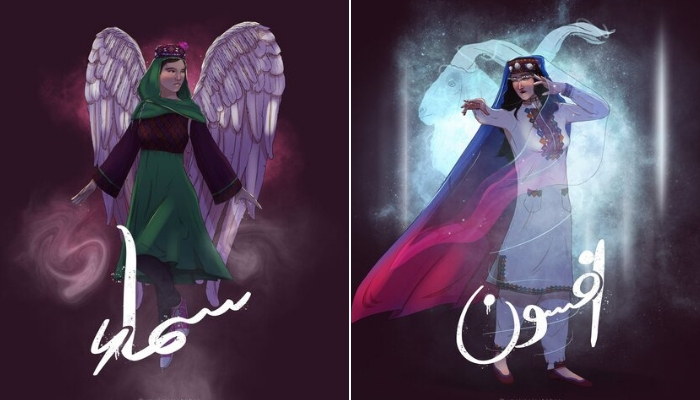 Marvi is another hero: a teacher by day and a vigilante by night. Crazy skilled at combat, Marvi dons a rilli print and takes down bad guys with her bo staff.
The youngest of the lot is Bazira, aka Buzz — a 16-year-old tech-savvy student who hails from Swat.
Found in the middle of nowhere by villagers, Divya is a woman lost in the deserts of Thar. With no memories of her past and an unstable power to create portals, she is now on a quest to find herself.
Joining her is Haajar, a full time mother of three and part time designer, who used to 'crush' crime on the streets of Lahore with her team almost a decade ago. After a long hiatus, she is back in the game to lend a helping hand.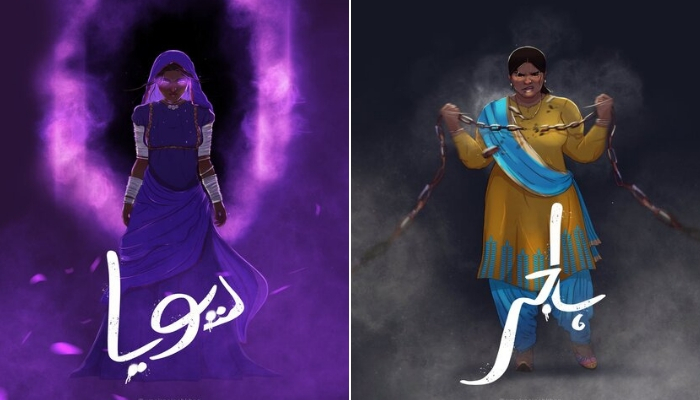 Not to be left behind are the men of Paak Legion.
From Kashmir we have Aazam, who is a healer and a poet. He spent his life being despised and called a freak by natives of the forest until a catastrophe occurred. He now uses his abilities to help the land and his people.
Then we have the reckless and short-tempered twins, Shahvez and Shahnawaz from Islamabad and Rawalpindi. The two have recently discovered their ability to manipulate electricity, and it is beyond their control.
Representing the streets of Karachi is Balaj, who was last seen over a decade ago. Possessing the ability to control matter and objects with his mind, he has been missing for years from the winding streets of Karachi, which is in a desperate need of its saviour.
In Sofiyan, we have the combination of a nawab and a crime-fighter from Bahawalpur, who, like his name, has travelled over two centuries to save a city in a shambles.
Lastly, there is Omran, 61 — the sole inheritor of the legacy of ancient earth-manipulators from Quetta. After fighting for a lifetime and retiring from his duties, he has been forced to take his mantle back in the hour of need.
The team behind Paak Legion is small, with Khan serving as the sole creator and illustrator for the series.
Khan says he came up with all the characters and concepts and wanted to take it to comics, which is when he started writing the chapters. "That is when I got in touch with Iman [Sultan] on Twitter, who showed interest in being part of the series. So I brought her on board. She is co-writing the plots and scripts with me," Khan says.
When asked if he had a favourite character from the mix, Khan says all the characters are equally close to his heart. 
But if he had to pick one, it would have to be Marvi.
"It's mostly because that is where it all started from," he shares. "The first character that I spent days on. I would say she kind of originated this series and the idea for me."
But is Paak Legion the answer to The Avengers or Justice League? Khan is divided over the answer.
"Any time we see a team of superheroes, the first thought is Justice League and Avengers. But they have been around for decades and they have been crazy developed with very intricate details in," he says.
"Paak Legion is a baby at the moment, but we'll see it grow in the future and it just may become just as big," Khan adds.
So, what can we expect next?
"Next up is the first phase of Paak Legion, which is spread over several issues. We will be introducing characters [individually], which will then lead to a 'teaming up' of all the characters," Khan says. "We will see them fight for a common cause, and maybe fight a super-villain too!"
Paak Legion is currently available to pre-order online and will start shipping the first issue on December 18.