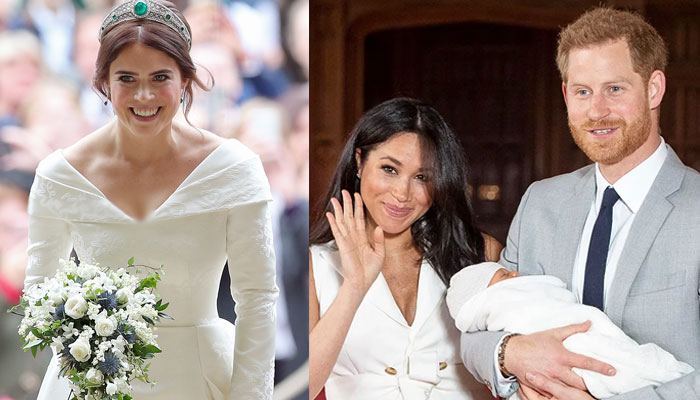 Prince Harry's cousin Princess Eugenie may be the first royal to meet the Duke and Duchess of Sussex's baby girl Lilibet Diana after their arrival in the UK.

Harry and Meghan have reportedly requested a meeting with Her Majesty in the coming weeks to introduce their daughter, who was born in June. But Harry's cousin Eugenie could get to meet the new addition to their family first. 
As per reports, the Sussexes are likely to stay at their former Windsor home - where Eugenie currently lives - meaning the princess could be the first royal to see Lili.
Princess Eugenie has been living at Frogmore Cottage with her husband Jack Brooksbank since last December and they welcomed their son August in February.
Meghan Markle and Prince Harry moved to California last year after quitting royal duties but the Duke is understood to remain close to his cousin Eugenie.
There are reports that if Harry and Meghan return to the UK to meet the Queen, they would stay at their former Windsor home. The property reportedly has plenty of rooms.