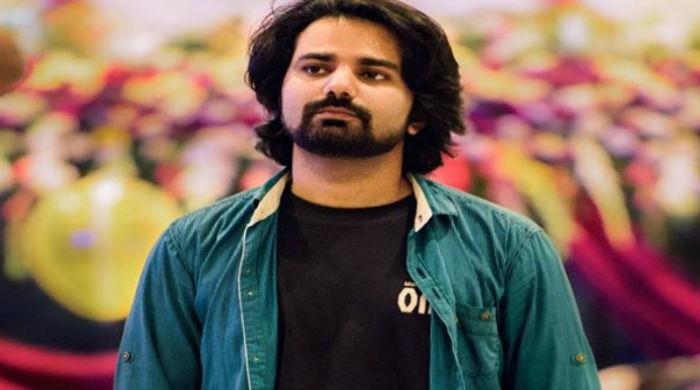 When Shabir Mian saw a young boy walking down on a railway track, with an umbrella clutched in one hand and a book in another, he immediately took out his camera, fascinated, and took a photograph. The picture has won him an international award.
The photograph was selected as the best image from Pakistan in the National awards category at the Sony World Photography Awards 2017. The awards were held by the World Photography Organisation and were announced last week at a ceremony in London.
Hundreds of applicants from 66 countries had applied for the category.

Photo: Shabir Mian
"I saw a child who looked totally oblivious to the dangers of walking on the railway track, [immersed in] in his own little world. His innocence and the lovely weather [prompted me to take the picture]," says Shabir, who studied photography at the National College of Arts.
The picture will be showcased at the Somerset House exhibit from April 21 until May 7.
Shabir runs a photography page on Facebook and says his interests include street photography and portraits.
The World Photography Organisation is a "global platform for photography initiatives...working across up to 180 countries". All shortlisted photographers are given Sony digital imaging equipment and flown to London to attend the Sony World Photography Awards ceremony. The winner receives €30,000 worth of Sony photography equipment for his or her university.
Other images selected for the award can be viewed here.