Pakistan serves as home to a myriad of underground artists.
In lieu of celebrating the country's 70th anniversary on August 14, Studio Seven joined forces with various artists for the event 'Tribute to Pakistan'.
Studio Seven was adorned with a rich, creative variety of artwork on August 8. Every piece of art had strokes which portrayed a different story owing to each artist's distinguished background and inspiration.
"The exhibition as the name suggests is a tribute to Pakistan," said one of the organisers, adding that, "Its main motive is to promote Pakistani culture and provide a platform for upcoming artists. Around 20 artists from around Pakistan showcased their work."
Ahmet Tahir, a photographer, shared his experience on how he got the perfect photograph to showcase it at the exhibition. "We planned the trip for over a year to capture an autumn scene in a place which is only accessible from April to August," he said. "One should go to explore these kinds of places. It was a lifetime experience to travel through the uneven landscape and see the natural beauty."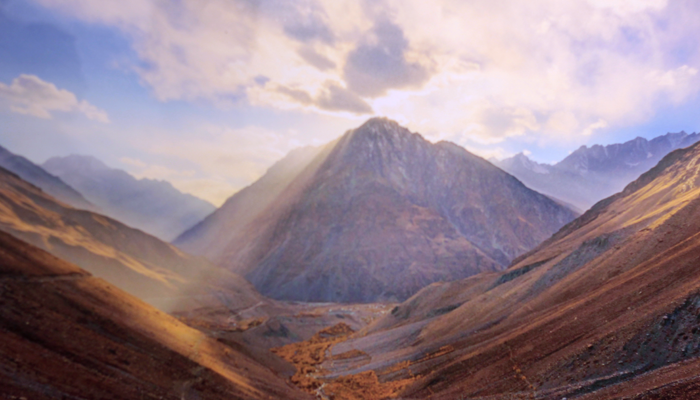 "The Chillum Joshi festival is an ancient pre-Islamic cultural festival to memorate the arrival of spring. It's a very colourful and joyful event. I would really love to experience it for myself," said Mazia Ahmed, the artist who drew the scene from the famous Kalash festival.

"This culture is dying down as only 3,000-4,000 people are left who represent this culture. I hope to help in reviving it and save it from extinction," Ahmed added.
Saif Khan an admirer of Faiz Ahmed Faiz expressed why he chose to showcase this particular painting for the exhibition: "I personally love Faiz Ahmed Faiz. There were a lot of poets in Pakistan's history but his work and his way of thinking you can say was rebellious. It is really close to my heart. That's why I made this photo and people loved it."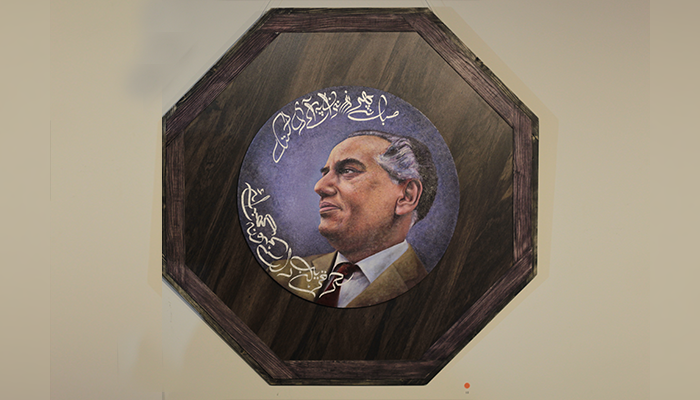 Art transcends time and is the source of keeping culture and history alive. It's refreshing to see Pakistan promoting national artists and national art, especially on historical moments like these.
More photos from gallery: