Bollywood diva Sridevi passed away early Sunday morning, Indian media reported, citing a massive heart attack as the cause of her death. She was 55.
The actress was in Dubai with her family, including husband Boney Kapoor and daughters Khushi and Janhavi, to attend a wedding.
Here are 10 of her most unforgettable performances.
Sadma (1983) 
As a girl, who after an accident regresses into childhood, Sridevi conveyed all the nuances of her character's predicament without getting over-cute. Her formidable co-star Kamal Haasan said he thought she embraced the character even better in the Tamil original "Moondram Pirai". 

Jaag Utha Insan (1984)
The actress shone as a temple dancer wooed by a Brahmin boy (Rakesh Roshan) and the underdog (Mithun Chakraborty). Though the movie wasn't considered widely successful, Sridevi was noticed for her breathtaking performance. 

Janbaaz (1986)
Sridevi's legendary reputation is built on songs and dances as much as her breathtaking performances. In Feroz Khan's 'Janbaaz', she had a brief role as Feroz's beloved. Her presence in the glowing orange chiffon sari dancing to the sound of "Har kisiko nahin milta" became unforgettable. 

Mr India (1987)
The movie was a turning point in Sridevi's everlasting romance with the camera. She played a perky journalist, who hates kids and Shekhar Kapur brought out the best in her. She oozed sensuality in her iconic blue chiffon sari in the song 'Kate nahin katt te'.

ChaalBaaz (1989)

The actress impressed movie critics and fans alike with her double role as the docile Anju and the tomboyish Manju. She brought her own touch to the role, previously performed by Dilip Kumar and Hema Malini. 

Chandni (1989)
The actress became a Yash Chopra heroine with this film. She lost weight for the role and utilized her subtle emotive skills to give life to her character. The film was an extended showreel of her talent as she danced, sang, giggled and wept for the love of a tragically wheelchair-bound Rishi Kapoor. 
Judaai (1997)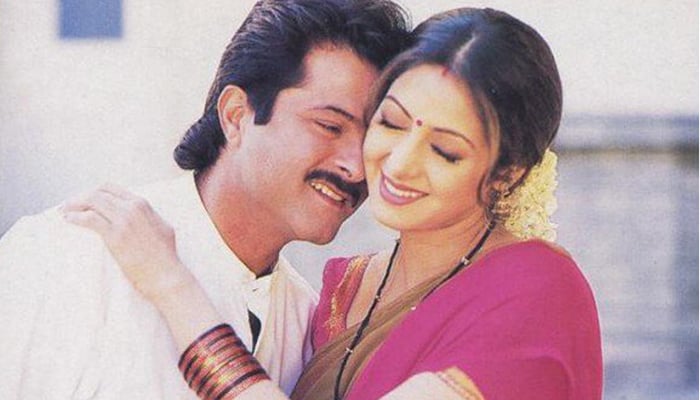 The movie was a crass melodrama directed by the late Raj Kanwar. Sridevi delivers one of her best performances and manages to lift the most mundane of scenes with her powerful screen presence.

Lamhe (1991)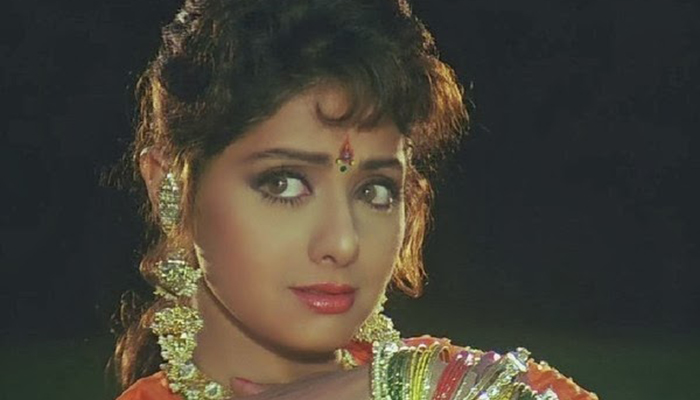 Yash Chopra brought her back to the screen in this bold love story of a girl who dares to love a man old enough to be her father. 

Laadla (1994)
Laadla was a remake of a hit Kannada movie and it became one of the biggest films in Sridevi's career.

English Vinglish (2012)
She made a solid comeback with English Vinglish and proved that no one could ever replace the legendary Sridevi.