Megan Fox on Thursday took to Instagram to share her pictures from the shoot of "The Expendables 4".
The film features Sylvester Stallone, Jason Statham and Antonio Banderas in lead roles.

Taking to Instagram stories, Megan Fox shared two pictures with caption "Expendables 4".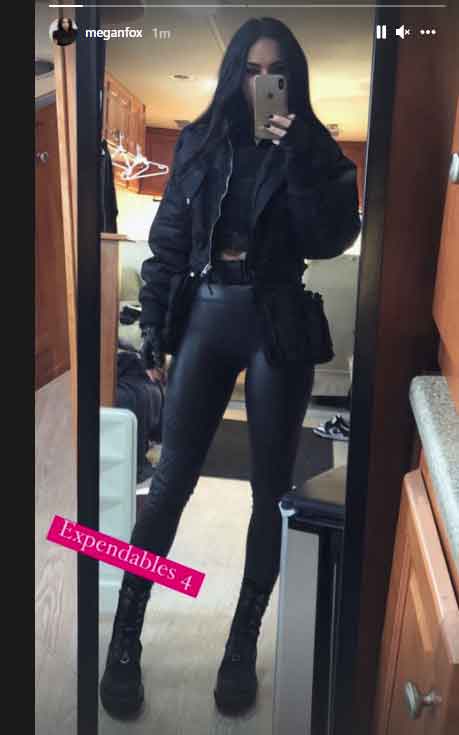 Earlier, Stallone shared a set photo showing him alongside long-time Expendables co-star Statham.
"Having a great time at work with my great friend Jason on the new EXPENDABLES," he wrote.