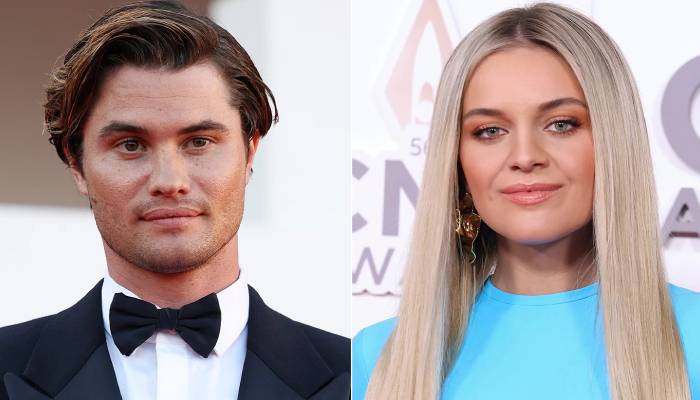 Kelsea Ballerini recently responded to the Chase Stokes dating speculations at the 65th Grammy Awards on Sunday.

Speaking to Extra on the red carpet, the country musician stated, "My mom is my date and she is as beautiful as ever … and I am happy."
Talking about being nominated for a Grammy, the singer said, "I'm genuinely happy to be here and to have a reason to be here. I got nominated for a song about following your heart and trusting yourself, and I've been on such a journey of relearning my wiring and how to trust myself."
"It just feels kismet to be here for that and winning is … that's subjective," she remarked.
Sharing details about her international tour, Kelsea mentioned, "I just got off tour last night with Wynonna and then I do the U.K. next week, I think, and then I do a couple more Heartfirst tour dates headlining, and then I open for Kenny Chesney, and then it's June!"
"It's the busiest I've been in a long time, but I'm in this place where I'm like, 'I want forward motion.' I'm, like, craving forward motion, so I'm excited to be out there sharing it and vibing and experiencing," she added.
Earlier, OK! reported that Kelsea and Chase sparked romance speculations after they tagged each other on Instagram in January.
Moreover, the duo were spotted at a bar in Nashville, where they were seen holding hands.
Reflecting on her and Chase relationship speculations, Kelsea posted a TikTok about her private life.
In the clip, she added, "I know, I know. Stop reading, stop looking. But what is happening, guys? What? Let's not do this, you know?"