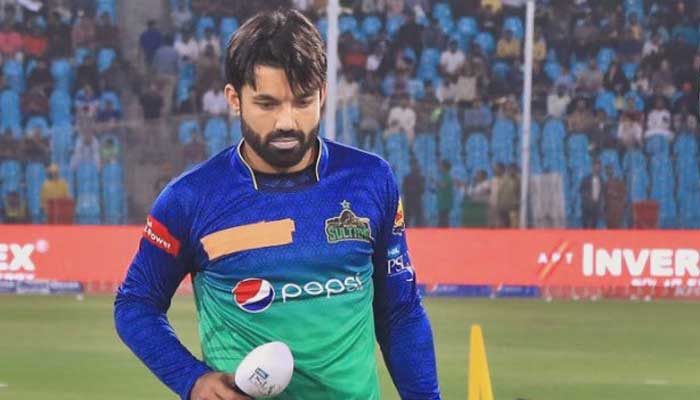 Multan Sultans skipper Mohammad Rizwan played the qualifier match of Pakistan Super League (PSL) eighth edition against Lahore Qalandars on Wednesday wearing his team's jersey, a part of which was covered with adhesive tape.
As the 30-year-old wicketkeeper batter stepped into the field for the toss, the right side of his jersey was seen taped. The same part of the shirt remained covered even when the cricketer came to the ground during both innings — while batting and fielding.
As soon as Rizwan's photos with his taped jersey went online, curiosity intensified. Netizens got concerned and began discussing why Sultan's skipper had his jersey taped.
While neither Rizwan nor his team's management have shared the reasons behind the taped jersey, reports began circulating on social media when users alleged that Rizwan hid the logo of his team's sponsors amid reservations.
It should be noted that a few days ago, the State Bank of Pakistan had written a letter to the Pakistan Cricket Board sharing reservations over the use of a betting website and cryptocurrency during the league's matches.