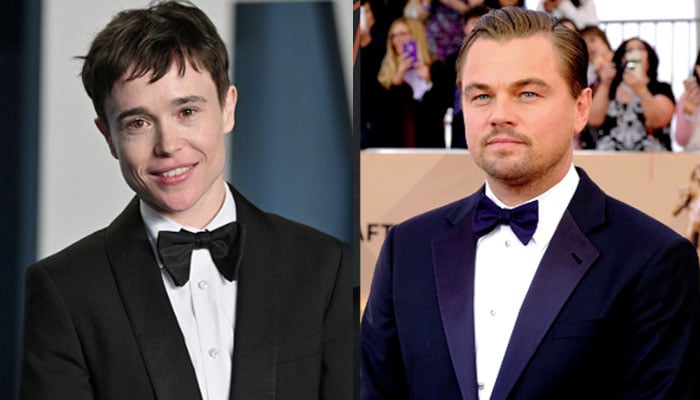 Elliot Page revealed he once went on a double date with Leonardo DiCaprio, his mother and a friend of the Hollywood hunk after they worked in Inception.
The Umbrella Academy star, who came out as transgender in 2020, talked about his dating history in his hotly released memoir Pageboy.
He also talked about his double date with the Titanic alum in his autobiography which happened shortly after they starred in Christopher Nolan thriller.
"While filming Inception, a friend of Leonardo DiCaprio's visited and we had a lovely connection," Page penned as he referred to DiCaprio's friend as "Peter."
"Peter was warm to everyone, eyes beaming with care. When I saw Leo next, I told him I liked his friend, to which he responded that his friend liked me, too," Page recalled.
"For our first date we went to [US-based theme park] Universal Studios with Leo and his mother. Peter and I sat close on the rides, our thighs just touching," he added.
The actor went on to add that his own mother had been "over the moon" after she discovered that Page was in a relationship with a man, also noting that the affair came to an end after "a month, maybe two."
Elsewhere in the memoir, Page talked about growing sick on the set of Inception as a result of the stress of feeling "out of place" amid a cast "full of [cisgender] men."
"Shingles popped out of my spine while filming Inception when I was 22," he wrote. "In a cast full of cis men, I did not understand the role I found myself in."
"Despite everyone being delightful to work with, I felt out of place," Page added. "For the first two weeks of the film I joked I would be recast with Keira Knightly, and rightfully so."
"Shingles communicated the stress my body felt, what my words could not."