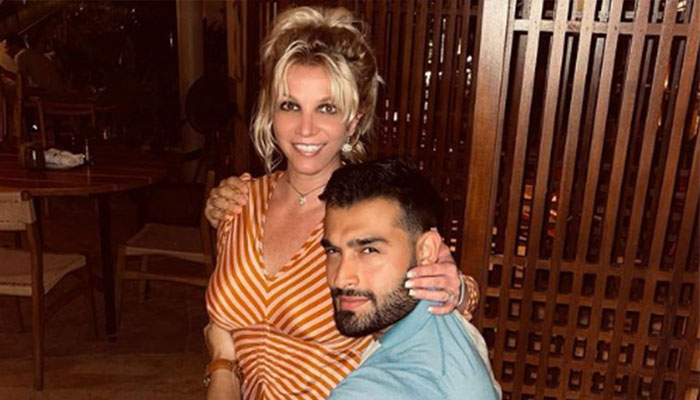 Experts believe Sam Asghari allegedly had a number of plans regarding Britney Spears' wealth, given that he did not want to become a 'house husband'.
Claims and admissions about the state of Britney Spears and Sam Asghari's relationship have been brought to light by an inside source.
The insider in question broke everything down during their interview with OK Magazine.
In the midst of that chat, they admitted two major points of contention for the couple, and admitted, "Britney wasn't about to go back to asking for permission to spend her own hard-earned money," especially since she'd lived 13 years of her life under a conservatorship.
For those unversed, this issue relates to an earlier interview that Asghari did, where he admitted to never wanting to be a 'house husband'.
The second point of contention between both stars wound up being Spears' desire for another baby, because she "desperately wanted one."
"Sam was in no rush to have children, despite everything he'd previously led her to believe."
From that point on, intense and explosive arguments began brewing between Spears and Asghari, as detailed in the TMZ documentary, Britney Spears: The Price of Freedom.
In it, Spears was accused of "getting physical with Sam."
In regards to Asghari's thoughts about the doc, sources admit he finds it all 'disgusting' but does not deny that he 'endured abuse' during the marriage.
This fear also gives rise to a potential opportunity to Asghari, if he so chose to utilize it because "he's holding onto some bombshells" about Spears and will come out "if he is pushed into a corner."