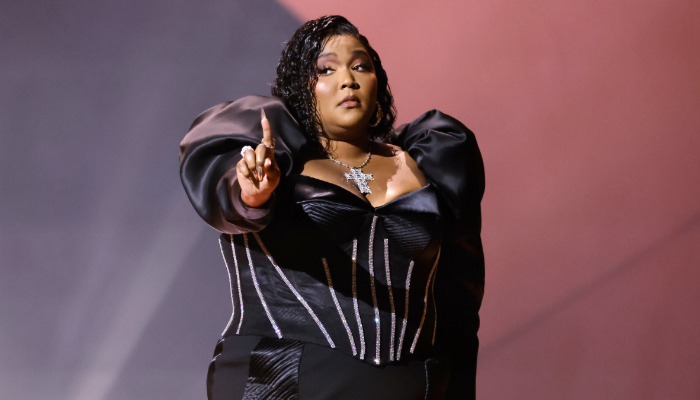 Lizzo, who is facing a sexual harassment lawsuit by her former employees, has been hit with yet another lawsuit from her former tour wardrobe designer.
Lizzo's former tour wardrobe designer claims that she had to endure harassment, racial discrimination, and bullying. 
The rapper has denied all the accusations via her rep who declared the accusations to be nothing more than "salacious gossip".
According to Radar Online, a new lawsuit against the songstress has been filed by plaintiff Asha Daniels in Los Angeles County Superior Court on Thursday.
Daniels has nominated Lizzo's team member Amanda Nomura, whom she states hired her, as a defender along with the singer's production company and her tour manager.
The plaintiff worked as a wardrobe specialist on Lizzo's 2023 tour to handle alterations and repairs.
She claims, "I had to hear racist and fatphobic comments from Nomura and was subjected to a sexually-charged environment."
The former wardrobe manager for the rapper reveals that she saw Lizzo's team members discussing hiring s*x workers for lewd acts, attending s*x shows, and buying hard drugs during their stop in Amsterdam.
The lawsuit surfaced on the same day when Lizzo was set to receive the Quincy Jones Humanitarian Award presented by the Black Music Action Coalition.