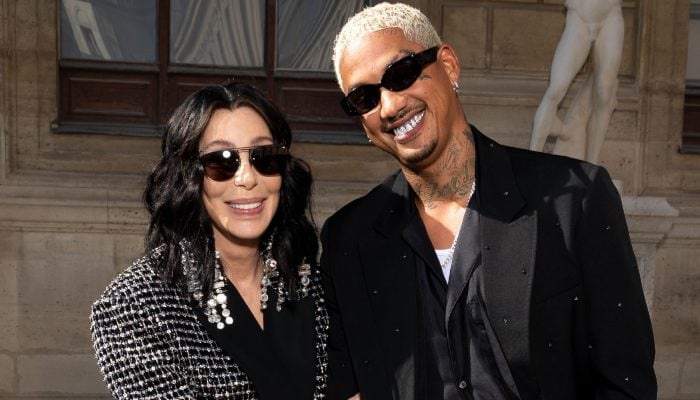 Cher is reportedly in a feud with her sons who don't want their mom to share her $360 million fortune with boyfriend Alexander "AE" Edwards.
According to an insider privy to Radar Online, the 77-year-old singer's grown children, Chaz Bono, aged 54, and Elijah Blue Allman, aged 47, think her 37-year-old lover is a gold digger as they fear the split is going to impact their share.
Sources revealed further that they're also concerned about Alexander inheriting everything in case he gets married to the iconic singer.
Read More: Cher says 37 year old beau doesn't get her references: 'I wasn't born yet'
Cher's close friends revealed that she wants to secure his future as the tipster quoted one of her friends saying, "It's her money, and she has worked her b*** off since she was a teenager to amass it. It's her right to leave whatever she wants to whoever she wants."
The strained relationship between Cher and her sons allegedly escalated after she threatened to cut them out of her will months ago.
Cher & Alexander "AE" Edwards' relationship timeline:
The Believe hitmaker started going with the music producer in November 2022 after she tweeted on X (formerly known as Twitter): "He's 36 & in the end he came after me, till we met in the middle. He's the consistent one, I'm the skittish one. We love each other… Ladies never give up."
Before meeting him, Cher was married twice while Alexander admitted to cheating on his ex-girlfriend Amber Rose, with whom he shares a three-year-old son.