Like every year, 2017 was a year of surprises, gains and losses. Here at Geo.tv, we take a look at the most notable deaths of the outgoing year as we enter into 2018.
Aamir Zaki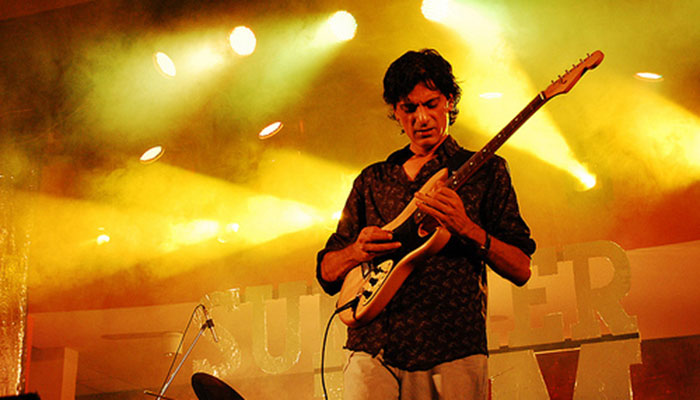 As if the loss of musician-turned-preacher Junaid Jamshed wasn't enough last year, the untimely demise of extremely talented guitarist and songwriter Aamir Zaki came as another blow to the Pakistani fans.
Zaki died of cardiac arrest at the age of 49 on June 2, 2017. Amir Zaki briefly joined Vital Signs as the group's lead guitarist in 1994. A year later he released his debut solo album Signature. It was from this album that his most recognised solo song 'Mera Pyaar' became a hit.
The ace guitarist made his much-awaited debut on Coke Studio in 2014. He will be remembered as one of the finest guitar players to come out of Pakistan.
Om Puri
Renowned Indian actor Om Puri, who wasn't only an actor but an ardent supporter of exchange of talent across borders and a fan of Pakistani hospitality, passed away on January 6, 2017. He died of cardiac arrest.
Puri, who was born in Haryana in 1950, appeared in numerous projects in Bollywood, as well as Pakistani, British, and American films. He acted in East is East, popular movie from 1999, Charlie Wilson's War (2007), and 2003 British TV series Second Generation.
Ruth Pfau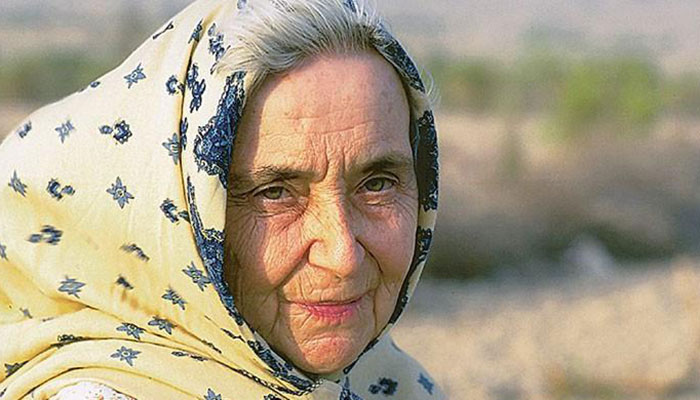 In 2016, Pakistan lost its leading humanitarian Abdul Sattar Edhi; the very next year the country's own Mother Teresa , Ruth Pfau leaves the world.
German-Pakistani national Dr Ruth breathed her last after prolonged illness on August 10, 2017 at a private hospital in Karachi. She was 87.
Pfau, who dedicated a lifetime to fighting leprosy in the country, was laid to rest at Karachi's Gora Qabristan with full state honours on August 19.
Dina Wadia
Daughter of the founder of the nation, Quaid-e-Azam Muhammad Ali Jinnah, and Rattanbai Petit passed away on November 2, 2017, in New York. She was 98-years-old.
According to uncorroborated accounts (but claimed by Muhammed Ali Currim Chagla), Wadia's relationship with her father had fallen apart when she chose to marry a Parsi, Neville Wadia.
Dina Wadia, born August 15, 1919, was the only child of Quaid-e-Azam. She visited Pakistan in 2004, which was the second time she visited the country – first being in 1948.
Roger Moore
British actor Roger Moore, who will forever be remembered for playing James Bond, died on May 23 aged 89. He died battling cancer.
He played James Bond in more films than any other actor. Moore was married four times and is survived by two sons and a daughter.
Shashi Kapoor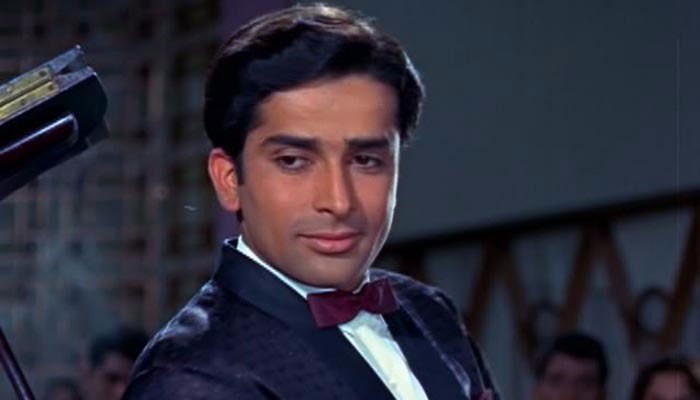 The sub-continental heartthrob passed away on December 4, 2017. Shashi Kapoor in his extensive career as an actor, producer and director, performed in around 200 movies. The actor's dialogue in the 1975 film Deewaar — 'Meray pass maa hai' (I have my mother) — remained popular throughout ages.
The actor was suffering from age-related illnesses and breathed his last at the age of 79.
Bano Qudsia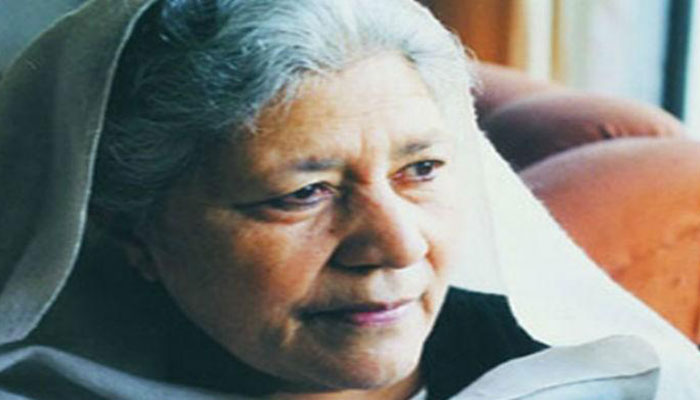 Legendary Urdu novelist and playwright Bano Qudsia passed away on February 4, 2017, aged 88.
The renowned playwright authored various novels, television and stage plays in Urdu and Punjabi, including the famed Raja Gidh and Haasil Ghaat.
Qudsia shot to fame in the literary circles with her famous novels Amar Bail and Mom Ki Galiyan. She was the widow of acclaimed Urdu author Ashfaq Ahmed.
Nusrat Ara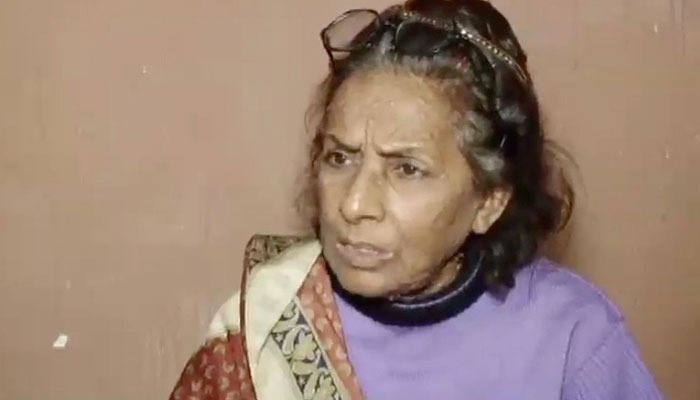 Nusrat Ara Begum, famous for portraying Bil Batori's character in the hit TV drama 'Ainak Wala Jinn' breathed her last in Lahore on Oct 14, 2017.
She had revealed earlier that she was struggling to survive and needed treatment after a paralysis attack affected her leg.
The last few years of her life were spent in poverty, as she struggled to find employment.
Vinod Khana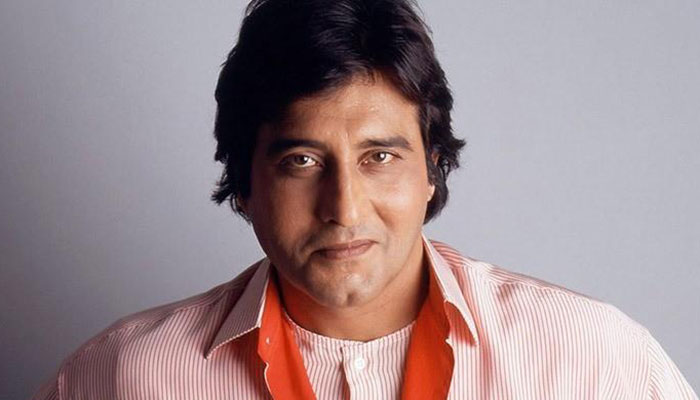 Bollywood veteran actor Vinod Khana lost his battle with cancer and succumbed to it on April 27, 2017. He was 70 years old and is survived by his wife, three sons and a daughter.
The actor debuted in 1968 with "Man Ka Meet" and is best remembered for his performance in films like "Mere Apne", "Mera Gaon Mera Desh", "Imitihaan", "Inkaar", "Amar Akbar Anthony", "Lahu ke Do Rang", "Qurbani", "Dayavaan" and "Jurm".
He was last seen in Shah Rukh Khan-starrer 2015 film "Dilwale."
Roomi Insha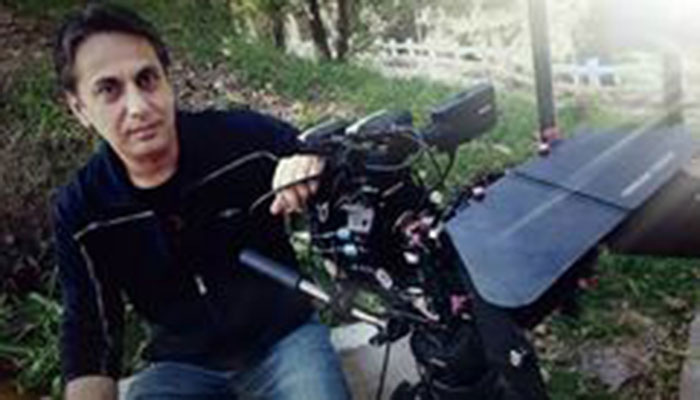 Pakistani director and freelance filmmaker Roomi Insha passed away on Oct 17, 2017.
Insha, who also worked as a producer, started his professional career as a graphic designer. He made a mark as a filmmaker in 2003 with his debut as a director and released a telefilm for the first time.
After becoming a part of a private production house, Roomi started directing dramas with several popular ones to his credit including Tair-e-Lahooti, Najiah, Mannchalay, Mohabbat Ruth Jaye Tou, Mastana Mahi, and Mausam.
Reema Lago
Bollywood's favourite screen mom, Reema Lagoo, died of a cardiac arrest in Mumbai's Kokilaben Hospital on May 18, 2017.
The death of the 'Tu Tu Main Main' actress was widely mourned by Bollywood celebrities.
Iftikhar Qaiser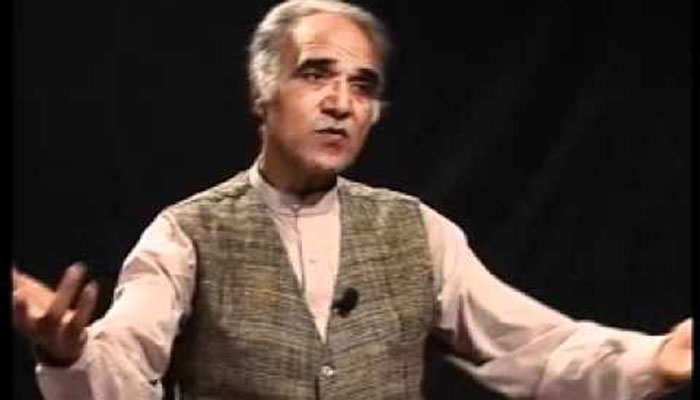 Veteran television artist Iftikhar Qaisar passed away on September 17, 2017, in Peshawar.
Qaisar acted in Urdu, Hindko and Pashto plays and was the recipient of several accolades, including the President's Pride of Performance Award.
Chester Bennington
Front man of the legendary rock band Linkin Park, Chester Bennington was found dead at his southern California home in an apparent suicide on July 21, 2017.
The death of the lead singer shocked fans worldwide.
Linkin Park's album Meteroa was one of the biggest alternative albums in music history. Bennington's death came a week before the band was due to start the US leg of its tour on July 27 in Massachusetts.
Hugh Hefner
Playboy founder Hugh Hefner died at the ripe age of 91 on September 28, 2017.
Hefner brought in a sexual revolution in the 1960s with his groundbreaking men's magazine and his business empire which revolved around a hedonistic lifestyle.
Maryam Mirzakhani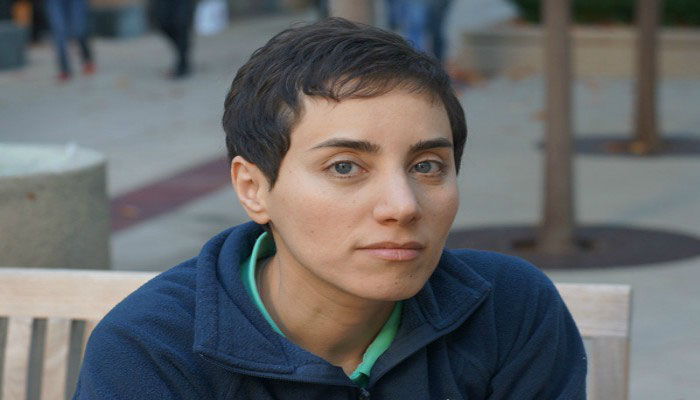 Iranian-born mathematician Maryam Mirzakhani was the first woman to win the prestigious Fields Medal. She died in a US hospital on July 15, after a battle with cancer, at the age of 40.
She became a professor of mathematics at Stanford in 2008. Maryam Mizakhani is survived by her husband and young daughter.
Ibrahim Joyo
Legendary writer Ibrahim Joyo passed away at the age of 102, on November 9, 2017. Being a writer, scholar and social and political worker, Joyo had a versatile career and an eventful life. He was known for his peculiar views on secularism and socialism. But besides that, he rendered services for Sindh and its people.
He also wrote to members of the Sindh Assembly, drawing their attention to several problems, including those pertaining to water, public health and education.
Tassaduq Sohail
Acclaimed Pakistani painter and short story writer Tassaduq Sohail passed away in Karachi on Oct 3, 2017. He was 87 at the time of his death.
His first exhibition was held in London in 1978, which led to a journey of countless exhibitions. He spent 40 years in London and eventually shifted to Karachi.
The Pakistani artist is said to have taken inspiration from Picasso, van Goth, Ustad Allah Buksh, Colin David, Amrita Shergill and Sadequain.
Ustad Fateh Ali Khan
Renowned classical singer Ustad Fateh Ali Khan breathed his last after a protracted illness on January 4, 2017.
The 82-year-old was the brother of Ustad Amanat Ali Khan and Hamid Ali Khan and uncle of Asad Amanat Ali Khan.