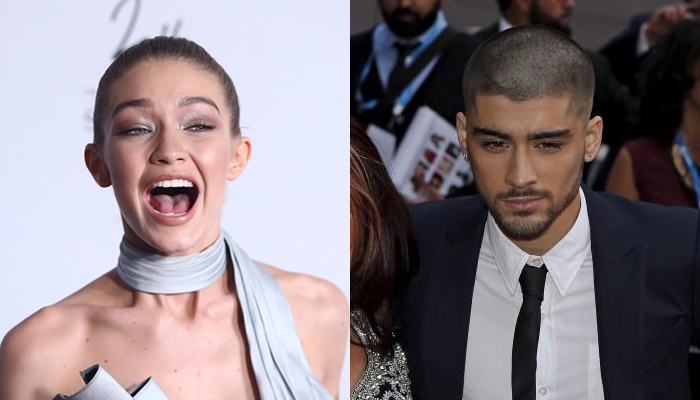 British-Pakistani heartthrob Zayn Malik of One Direction fame and Gigi Hadid, one of the top-tier models, on Tuesday announced that they were splitting up.

Hadid seemed to be formal in this regard, writing on her Twitter that "there is really no way to put into words what two people experience together over a few years .. not only in the relationship, but life in general".
Calling him "Z" affectionately, she said she was "forever grateful for the love, time, and life lessons" they shared.
On the other hand, Malik commented that they had an "incredibly meaningful, loving and fun relationship".
He said he had "a huge amount of respect and adoration for Gigi as a woman and a friend".
The ex-One Direction band member, however, added that this was a "difficult decision" and asked fans for "privacy at this time".
Hadid and Malik started dating sometime in early 2015.
Says Vogue: "The supermodel and her crooner boyfriend made their red carpet debut as an item at the 2015 Met Gala, arriving in consciously coordinated black tie (she in Tommy Hilfiger, he in Versace)."
Earlier, in 2017, sources said the Zayn-Gigi relationship was on the rocks, with the model saying she wanted to end her relationship with the singer due to his dependent behaviour.

According to Hadid, Zayn's struggle with anxiety was taking a toll on their relationship and she felt "suffocated" by him, said an insider. The source added: "Zayn still gets incredibly worked up over every little thing and it's really wearing Gigi out.
"He's become dependent on her, and she feels trapped. Everyone around her is convinced she'll end it by the end of summer."
Malik, on the other hand, responded in an interview, stating that he and Hadid had a totally "normal" relationship and didn't think of themselves as the "power couple" they're portrayed as.
"I'm with her because I like her," he explained. "And I hope she's with me because she likes me."