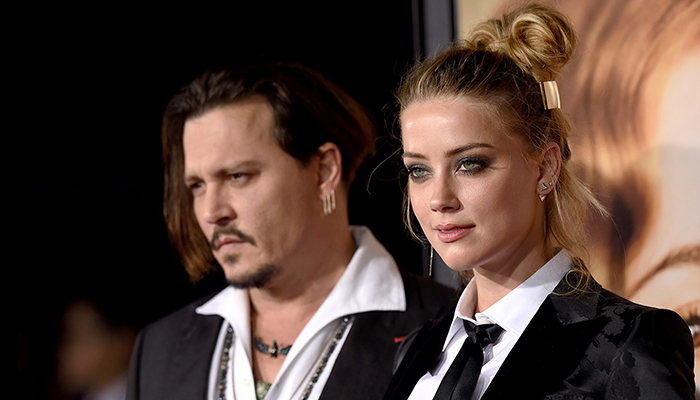 New photos and evidence were released to the public on Tuesday revealing actor Johnny Depp was abused by his ex-wife Amber Heard.
The latest evidence came to light as Depp sued Heard for $50 million for defamation. The case has shown that Heard has in fact admitted to the abuse while being under oath.
Heard had alleged that the Pirates of the Caribbean actor had physically abused her during their marriage. The couple separated in 2016, when she filed for divorce and accused him of physically abusing her, but now he has filed a lawsuit against her, in which he alleges she punched him in the face and chopped off his finger.
The new pictures released show Depp's face with a huge black bruise, and a haunting photo of his finger, half chopped off.
Depp also submitted 87 surveillance camera videos to the court, 17 depositions of witnesses (which includes police officers), and the images.
"Ms. Heard is not a victim of domestic abuse, she is a perpetrator," the lawsuit says in reaction to Amber Heard penning an op-ed in The Washington Post back in 2018, which the lawsuit further says is nothing more than an "elaborate hoax," and that she also used those claims to further her career in the wake of the #MeToo movement.
"They were part of an elaborate hoax to generate positive publicity for Ms Heard and advance her career," the lawsuit says of the allegations against Depp's violent behaviour, which his lawyers claim is the reason he is no longer a part of Disney's Pirates of The Caribbean franchise and reboot.
The lawsuit alleges incidents where Heard thew a bottle of vodka at Depp, which resulted in an injury to his hand requiring surgery, punching Depp as he was in bed, kicking him on numerous occasions, and even staging her own attacks.
"Unaware that members of Mr Depp's security team (including an 18-year veteran of the Los Angeles County Sheriff's Department) were mere feet away, Ms Heard falsely began yelling, 'Stop hitting me, Johnny,'" the lawsuit states. "The interaction culminated with Ms Heard making false allegations that Mr Depp struck her with a cell phone, hit her and destroyed the penthouse. There were multiple eyewitnesses to this hoax."
There has been an outpouring of support for the actor with many apologising over social media for accusing him of abuse.