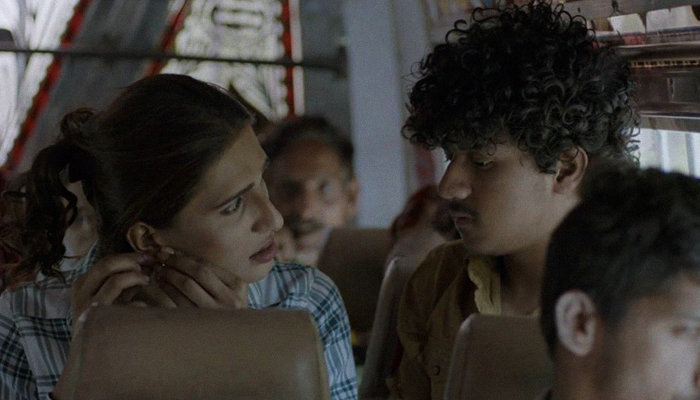 LAHORE/KARACHI: Pakistani-born filmmaker Saim Sadiq's latest short film, Darling, is all set to be premiered at the Venice International Film Festival, in its new Orizzonti section, making it the first short movie to enthral the oldest movie gala's audience.
Not only will Darling be the first-ever short film at the Venice Film Festival, one of "Big Three" festivals, alongside Cannes and Berlin, but the role of Alina is played by Alina Khan, a real transgender actor from Lahore for whom the film marks as her acting debut.

This marks a significant — and much-needed change — from the film industry's status quo of handing roles of marginalised communities, including queer folks, to privileged groups, which then translates into inauthentic representation and stolen opportunities.
The world premiere of Darling, which has a running time of 16 minutes, will take place at Venice in September 2019.
Set in a Lahori dance theatre, the film revolves around a young boy and a trans girl and features upcoming actress Mehar Bano, Abdullah Malik, and Nadia Afgan (Suno Chanda and Shaslik).
Darling is directed by 28 year-old Saim Sadiq, who "is currently completing his graduate degree in film directing from Columbia University in New York".
Sadiq's previous short film, Nice Talking to You, was an official selection at South by Southwest 2019, Palm Springs International Shortsfest 2019, and won Vimeo's Best Director award at Columbia University Film Festival 2018.

Afgan — who rose to fame with her role in the hit 90s TV drama Family Front — is the film's producer alongside Cacho Pallero Award-winner Mahak Jiwani, who has earlier produced various other short films, including Premonition (2017), Horizon (2018), and Congratulations, in Chile, Japan, and the United States.
Jiwani is currently working on another upcoming project called Gulaab., which simultaneously is Sadiq's first feature film. Both are graduates of Columbia University.

The short film's co-producers include and Fahad Nabi and Jasmin Tennuci, with Mo Azmi — who produced and shot Cake and Laal Kabootar — the director of photography.
It is noteworthy that Orizzonti, according to Biennale Cinema 2019, is an international competition comprising 18 films, which "represent the latest aesthetic and expressive trends in international cinema, with special attention to debut films, young talents who are not yet firmly established, indie features and lesser-known cinema, as well as works that address specific genres and current production, with the aim of innovating and demonstrating creative originality"