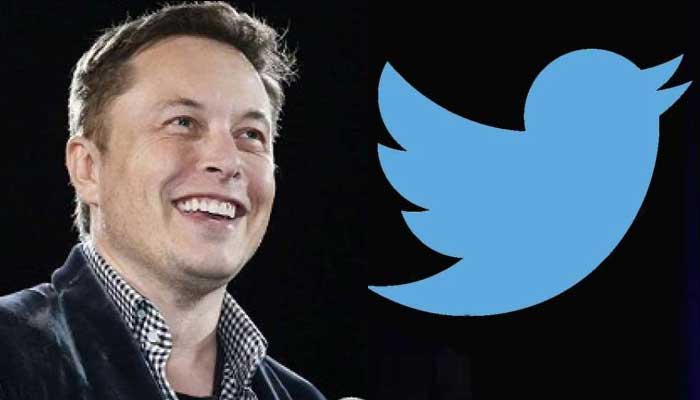 People are concerned as Twitter has unanimously accepted Tesla CEO Elon Musk's $44 billion offer to take the social media giant private.
The announcement comes as surprise to many as earlier this month Twitter's board adopted an anti-takeover provision known as a "poison pill" signaling that the directors were gearing up to rebuff Musk's offer or perhaps seek a higher bidder. The deal is being considered as an abrupt turn in the ongoing Musk-Twitter saga.
But shareholders warmed up to the idea after Musk disclosed he had lined up $46.5 billion — including $21 billion of his personal fortune — to pay for the purchase. Musk said other investors could contribute to the financing.
Musk has promised a series of reforms to the microblogging platform, including relaxing content restrictions. His twitter account is seen on a smartphone in front of the Twitter logo.
Musk, a self-described "free-speech absolutist", has promised to develop new features including "authenticating all humans", as he described it in a statement quoted in a press release announcing the acquisition on Monday.
How exactly Twitter will change is still uncertain, but few things are expected to happen once Musk takes over the microblogging platform.
"Free speech is the bedrock of a functioning democracy, and Twitter is the digital town square where matters vital to the future of humanity are debated," Musk tweeted.
The billionaire has called for relaxing Twitter's content restrictions and described a platform free from content moderation.
Some critics have argued one of the main reasons for his decision to buy the company is to bypass its content moderation policies.
The algorithm, or the piece of code that determines the priority in which tweets get served up to users, will become "open source" or available for the public to view and improve upon. Musk said this will help prevent "behind the scenes manipulation."
Several analysts have objected that Musk's proposal grossly oversimplifies how making data public works and that the move raises serious privacy concerns.
Elon Musk has also promised to eliminate "the spam and scam bots and the bot armies that are on Twitter".